Auto Defects May Contribute To Car Accidents In Naples: Is Your Vehicle At Risk?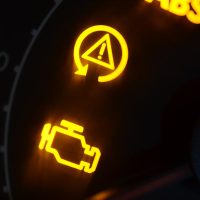 Car accidents in Naples are complex events and can occur due to multiple underlying causes.  Reckless driving on the part of one of the motorists involved is most often to blame, but there may be other factors that increase crash risks. Auto defects are a prime example and an unfortunately common problem. Our Naples car accident lawyer highlights recent vehicle recalls you need to be aware of and how auto defects can increase your crash risks.
Recalls Due To Auto Defects Impact Millions Of Vehicles
Auto recalls occur on a regular basis and make consumers aware of problems with the vehicle they are driving that could increase Naples car accident risks. An October 2023 USA Today news report provides details on several recalls recently announced that impact tens of thousands of drivers.
Ford, Chrysler, and Tesla are among the latest auto manufacturers to issue recalls on specific makes and models, which are estimated to impact more than 120,000 motorists. The news comes not long after a major recall involving Hyundai and Kia, which the National Highway Traffic Safety Administration (NHTSA) reports impacted millions more drivers. Among the most common problems that can cause a vehicle to be placed on the recall list include:
Defects in steering systems, resulting in loss of control of the vehicle;
Defective brake parts and systems, making it difficult to stop the car;
Sudden acceleration, which increases crash risk in traffic;
Leaking engine and transmission fluids, which can cause the vehicle to ignite;
Problems with airbags and other safety systems, which can put you and your passengers at risk.
How To Prevent Auto Defects From Impacting Your Safety
Massive auto recalls that are prompted by design, manufacturing, and parts defects make headlines on a major basis. Unfortunately, as a primary concern for automakers is protecting their profits, most companies do not issue recalls unless they are forced to do so.
Recalls are generally only required after repeated cases of car accidents due to auto defects. Unfortunately, even then, most drivers are unaware of the hazards. To prevent auto defects from causing a car accident in Naples and impacting the safety of you and your passengers, follow these tips:
Have your car serviced on a regular schedule by a licensed mechanic;
Be aware of pulling, pinging, strange smells, dashboard lights coming on, and other signs of vehicle malfunction;
Using your car's vehicle identification number (VIN), check the NHTSA's recall list regularly;
Open any correspondence you receive from the auto dealer or manufacturer right away;
If your vehicle is subject to a recall, address the situation immediately.
Contact Our Naples Car Accident Lawyer
Auto defects increase the risk of car accidents in Naples. If you suspect this was a factor in a crash, contact the Cardinal Law Firm. We can investigate, determine all underlying causes, and hold automakers accountable for your damages. Request a consultation with our Naples car accident lawyer today.
Sources:
usatoday.com/story/money/cars/recalls/2023/10/23/car-recalls-ford-tesla-dodge-kia-toyota/71270266007/
nhtsa.gov/press-releases/consumer-alert-kia-and-hyundai-park-outside
nhtsa.gov/recalls