Construction Safety Week Raises Awareness Of Risks Workers Face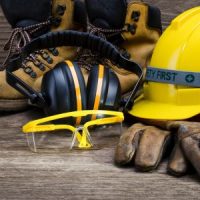 Personal injuries can happen in any occupation, but construction workers face the greatest risks. Construction accidents are unfortunately common, putting their health and financial security in jeopardy each day. In honor of Construction Safety Week, or Naples construction accident lawyer wants you to be aware of the risks.
Construction Accident Injuries Are Common
Few occupations come with as many risks as construction workers face on the job. According to the Bureau of Labor Statistics (BLS), the number of fatal construction accident injuries is at an all-time high, claiming the lives of more than 300 workers each year while leaving thousands of others suffering serious personal injuries. Among the most common hazards include:
Slip and fall accidents: These are one of the biggest hazards and are responsible for the largest percentage of construction accident injuries. Workers face dangers in terms of falls from heights, as well as tripping over materials and tools or falling into excavations.
Getting struck by or against objects: Another common cause of construction worker injuries, this can involve falling objects or debris on construction sites, as well as building and machinery collapses.
Getting caught in or between objects: Construction sites are busy places and it is not uncommon for workers to get caught in or between heavy tools, machinery, and construction equipment.
Electrocutions: Construction workers are routinely exposed to and work around live wiring, making electrocutions more common.
All of these and other construction site accidents can leave workers suffering serious personal injuries that jeopardize their health, prevent them from performing tasks on the job, and impact their lives at home.
Construction Safety Week: Three Steps To Minimize The Risk 
Construction Safety Week is held annually the first full week of May. It raises awareness of the risks construction workers face and ways in which construction accidents can be prevented. For this year's campaign, the focus is on three key steps that can minimize construction worker exposure to hazards, thereby decreasing the risk of harm:
Identifying situations where errors and construction accidents are most likely to happen, such as when working at heights or around dangerous materials;
Properly addressing potential hazards, such as making sure wiring is turned off before construction starts and providing proper scaffolding;
Taking steps to make construction sites safer, such as removing excess debris, inspecting ladders or other equipment prior to shifts, providing thorough safety training, and requiring hard hats and other protective gear.
When construction accidents happen due to failure to follow these steps, injured workers may be entitled to compensation either through a Florida workers' compensation claim or by filing a lawsuit against any at-fault third parties involved.
Get Legal Help From Our Naples Car Accident Lawyer
If you or someone you love is injured in a construction accident in Naples, get the legal help you need from Cardinal Law, P.A. To discuss your rights in seeking compensation, call or contact our Naples construction accident lawyer today.
Sources:
constructionsafetyweek.com/plan-for-safety-week/resources/
bls.gov/spotlight/2022/workplace-injuries-and-job-requirements-for-construction-laborers/home.htm