Determining Who Is At Fault For A Car Accident In Naples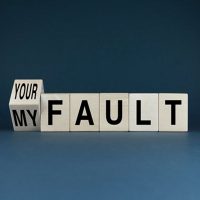 Car accidents in Naples happen on an unfortunately frequent basis. They tend to be sudden, violent, and complex events and leave thousands of people in our area suffering serious personal injuries each year.
There are often multiple underlying factors that may have contributed to a crash, but ultimately negligence on the part of one of the drivers involved is responsible. Our Naples car accident lawyer explains how we investigate these cases and determine who is to blame.
Common Causes of Car Accidents In Naples
The Florida Department of Highway Safety and Motor Vehicles (FLHSMV) reports that an average of more than 5,000 car accidents in Collier County happen each year. These crashes injure over 3,000 people while tragically claiming the lives of at least 50 additional victims each year.
There are three common underlying factors that are often involved in collisions. Conditions that may have contributed to the accident, increasing both the risks and the severity of personal injuries, include wet or foggy weather, road construction in the area, and heavy traffic congestion. Mechanical failures on the part of the vehicles involved, such as tire blowouts and brake failures, may have also played a significant role in the crash.
However, despite other factors, reckless behavior on the part of one of the drivers involved is often ultimately responsible. This includes:
Speeding and going too fast for conditions;
Running red lights or stop signs;
Failing to yield, tailgating, or other aggressive behavior;
Driving while distracted, overly drowsy, or under the influence.
How We Determine Who Is At Fault
Determining how an accident happened and who is ultimately to blame plays a major role in getting compensation for injured drivers. In investigating these cases, actions our Naples car accident lawyer can take include:
Revisiting the accident scene;
Taking photos and videos while gathering additional evidence;
Examining your vehicle and the extent of damage caused;
Reviewing medical records and the severity of your injuries;
Getting detailed accounts from witnesses at the scene;
Reviewing surveillance footage from nearby stores or traffic signals;
Consulting with accident reconstruction experts, if needed.
Determining how a car accident in Naples happened and who is at fault is key to protecting your rights in a claim. However, be aware that under the Florida Statutes, even if you are partially at fault for a crash, you may still be entitled to compensation.
Contact Our Naples Car Accident Lawyer Today
Car accidents in Naples are complex events. In many cases, multiple underlying factors may be to blame. To determine exactly how your crash occurred and who can be held liable, get the Cardinal Law Firm on your side.
We can conduct a thorough investigation into your case, gathering the evidence needed to protect your rights in a claim. Even if you were partially at fault, we may be able to help you get compensation. Call or contact our Naples car accident lawyer and request a consultation today.
Sources:
flhsmv.gov/pdf/crashreports/crash_facts_2020.pdf
leg.state.fl.us/statutes/index.cfm?App_mode=Display_Statute&URL=0700-0799/0768/Sections/0768.81.html