Fatal Car Accidents In Naples: Be Aware Of The Risks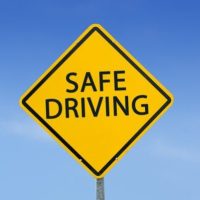 Car accidents are complex, violent events. In the space of a few seconds, they can turn your whole world upside down. Personal injuries suffered by victims have the potential to prove fatal and this type of tragedy regularly impacts families throughout our area. Our Naples car accident lawyer explains what you need to know about the risks and your rights in holding those at fault accountable.
Fatal Naples Car Accidents Unfortunately Common
Between the number of residents and visitors who travel to see attractions in the area, traffic in Naples tends to be heavy. Drivers who engage in reckless driving behavior, such as speeding or driving under the influence, put everyone at risk.
Unfortunately, fatal car accidents in Naples happen regularly and, in the past few months alone,  have claimed the lives of several victims. One person was killed in early fall in a crash on Livingston and Vanderbilt Beach. At least two other drivers lost their lives over the summer, one in a crash on Interstate 75, and the other in Golden Gate Estates.
While you cannot control other motorists or make them drive safely, there are some precautions you can take to reduce your risks of being involved in a fatal crash. These include:
Make sure you and your passengers wear seatbelts at all times;
Follow posted speed limits and obey other traffic signs and signals;
Avoid any type of reckless or aggressive driving behavior, such as distracted driving or tailgating other motorists;
Use particular caution when driving at night and on weekends or holidays, when fatal car accidents in Naples are most likely to occur.
When Fatal Car Accidents In Naples Happen
Despite taking precautions, car accidents in Naples can still happen. According to the Florida Highway Safety and Motor Vehicles (FLHSMV), these cause serious personal injuries for close to 5,000 people in Collier County each year. Sadly, an average of nearly 50 of these victims end up losing their lives.
If this type of tragedy impacts your family, know that help is available. You may be entitled to file a wrongful death lawsuit against the at-fault driver. Compensation available in a claim includes:
Payment of all outstanding medical costs and funeral expenses;
Reimbursement for lost income and future lost wages your loved one would have otherwise earned;
Additional amounts for your pain and suffering.
Getting compensation in a wrongful death lawsuit ensures you are provided in a way your loved one would have wanted. It also provides a sense of justice in holding those at fault accountable.
Contact Our Naples Car Accident Lawyer Today
Car accidents in Naples occur regularly and can cause serious, potentially fatal injuries. If you or someone you love is injured in a crash, contact the Cardinal Law Firm immediately. We hold those at fault accountable and help you get the compensation you are entitled to in a claim. Reach out and request a consultation with our Naples car accident lawyer today.
Sources:
nbc-2.com/news/2023/09/22/1-dead-after-motorcycle-crash-in-naples/
winknews.com/2023/08/19/fatality-car-crash-i-75-north-naples/
nbc-2.com/news/2023/06/07/one-dead-in-multi-car-crash-in-collier-county/
flhsmv.gov/pdf/crashreports/crash_facts_2020.pdf