Golf Carts And Motor Vehicle Traffic: A Dangerous Combination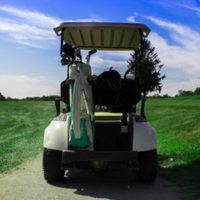 Residents in Naples frequently rely on golf carts as a means of transportation. Gulf carts are fun and save wear and tear on your car, but it is important to use caution, particularly in areas with a significant amount of motor vehicle traffic. A recent golf cart accident involving a Naples man raises awareness regarding how crashes happen and factors that increase the risks.
Naples Driver Involved In Golf Car Accident 
According to a July 1, 2022 report by the Villages News, a Naples man was recently involved in a motor vehicle/golf cart accident that left one woman injured. The accident happened on Morse Boulevard when a 70-year-old woman who was a resident of The Villages made what witnesses describe as a sudden left turn from the golf cart lane and into traffic. She was struck by a 58-year-old Naples man in a 2006 Ford van who was traveling through the area.
Police reports indicate the female victim, who in addition to making a wrong turn was driving in an 'inattentive' manner, was totally ejected from the golf cart as a result of the crash and transported to a local hospital with severe injuries.
Local residents say that the amount of both motor vehicle and golf cart traffic is a dangerous mix and that crashes are common. Rather than adhering to designated lanes, local golf cart drivers often attempt to navigate busy roads and highways. As in the above case, many end up suffering serious and potentially life-threatening personal injuries as a result.
Precautions For Motorists and Golf Cart Drivers
Under the Florida Statutes, the operation of golf carts on local roads is generally prohibited. However, there are exceptions on certain municipal roads and two-lane country highways. Generally, in allowing golf cart traffic in these areas, public safety officials carefully consider speed limits on these roads, the amount of motor vehicle traffic passing through, and the types of vehicles that frequently use the road in making any exceptions. Heavier vehicles, such as trucks or any commercial vehicle, increase the risks.
As a golf cart driver, it is important to take precautions to prevent personal injuries. These include:
Only allow licensed drivers to operate the golf cart;
Make sure you and your passengers wear seatbelts or safety harnesses;
Avoid distractions and keep your eyes on the road at all times;
Stick primarily to designate golf cart lanes;
If you must travel on local roads, avoid areas with high speeds or heavy traffic;
Never assume a motorist sees you or can stop in time;
Use designates intersections for crossing.
For motor vehicle drivers, be alert for golf carts in areas where they are common, such as near residential communities, public parks, golf courses, and beaches. Give golf cart drivers plenty of space and avoid tailgating or other aggressive driving behaviors.
Request A Consultation With Our Naples Car Accident Lawyer
When accidents involving golf carts or other types of vehicles happen, the Naples personal injury lawyers at Cardinal Law, P.A. help victims get the compensation they need to recover. Call or contact us online to request a consultation today.
Sources:
villages-news.com/2022/07/01/report-indicates-golf-cart-driver-turned-into-path-of-van-on-morse-boulevard/
leg.state.fl.us/Statutes/index.cfm?App_mode=Display_Statute&URL=0300-0399/0316/Sections/0316.212.html