How No-Fault Insurance Laws Impact Your Naples Car Accident Claim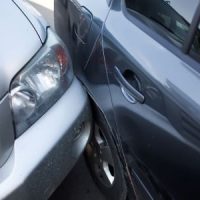 Florida is one of a dozen states that have no-fault insurance laws. This means drivers are required to carry a minimum amount of insurance to protect them in the event of a car accident in Naples. It applies regardless of who was at fault and is designed to help reduce costs by preventing disputes over which party is to blame.
Unfortunately, the policies you have in place may not fully compensate you for losses suffered in a crash. Our Naples car accident lawyer explains more about what is covered and how to get the maximum settlement.
What Drivers Need To Know About No-Fault Insurance 
The concept of no-fault insurance is confusing. While it seems to imply neither party is at fault for car accidents in Naples, this is not the case. It simply means that, rather than dispute the circumstances surrounding a crash, injured drivers can save time by filing a claim through coverage already in place.
Under Florida no-fault insurance laws, the state Department of Highway Safety and Motor Vehicles advises that all drivers must carry the following:
A minimum of $10,000 in personal injury protection (PIP) coverage: This offsets medical expenses, covering 80 percent up to the $10,000 limit. It may also cover up to 60 percent of lost wages.
A minimum of $10,000 in property damage liability (PDL) coverage: This is in addition to your regular insurance coverage and compensates other motorists for vehicle damage or property losses you cause in a crash.
$10,000 is the state minimum required for personal injury and property damage liability. However, even if you purchase additional coverage, it is easy to see how no-fault insurance could leave you paying large amounts out-of-pocket.
How To Get The Maximum Compensation Under Florida No-Fault Insurance Laws
To get the maximum amount you are entitled to in a no-fault insurance claim, it is important to report the accident immediately, get medical care, and keep copies of all medical bills, lost wages, and other costs you incur. Unfortunately, even with these steps, the insurance may find ways to deny or downplay your claim.
To protect yourself and your rights, get our Naples car accident lawyer on your side. Actions we can take to get the maximum settlement include:
Negotiating with insurers on your behalf;
Calculating your total losses, including current and future medical expenses, lost wages, and pain and suffering;
Gathering evidence to show the other driver is to blame;
Filing a car accident lawsuit through the Collier County Civil Court if a reasonable insurance settlement cannot be reached.
Contact Our Naples Car Accident Lawyer Today
At Cardinal Law Firm, we protect the rights of people injured due to car accidents in Naples, helping them get the total amount they are entitled to in a claim. To get our Naples car accident lawyer on your side, call or contact our office online and request a consultation today.
Sources:
flhsmv.gov/insurance/
collierclerk.com/court-divisions/civil-court/