Recovery From Head Injuries In Naples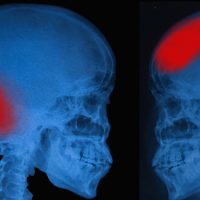 Serious personal injuries can happen in any type of accident that causes bumps, blows, or jolts the head. Head injuries impact hundreds of people in Collier County each year and often result in long-term disabilities. Our Naples car accident lawyer provides the caring support and comprehensive legal help victims and their families need to get compensation. Find out more about these injuries and how we can help you recover.
Warning Signs Of Head Injuries In Naples 
Head injuries in Naples can happen due to motor vehicle crashes, slips and falls, or any accident resulting in bumps, blows, or jolts to the head. According to Johns Hopkins Medicine, they are a leading cause of death and disability in the United States.
Concussion, contusions, and skull fractures are all common types of head injuries. Unfortunately, these can all have serious impacts on the brain. Whenever a head injury in Naples is suspected, seek medical attention immediately. Warning signs to be alert for include:
Loss of consciousness;
Difficulty remembering details about the accident;
Difficulty communicating or understanding what is being said;
Loss of balance, making it difficult to walk;
Lack of coordination;
Personality changes, such as increased anxiety, depression, and irritation, including flying into fits of rage.
How To Get The Compensation You Need To Recover
One of the biggest hazards facing victims of head injuries in Naples is the impact it can have on the brain. Due to disruptions of neural pathways, traumatic brain injuries (TBI) often occur as a result. According to Florida Health Charts, close to 100 people die each year as a result of TBI, while hundreds of other victims suffer long-term disabilities.
Any type of head or brain injury can impact physical, cognitive, and emotional functioning. When they happen due to the negligence of others, you have the right to seek compensation. Depending on the circumstances, insurance may help to cover your losses. You may also be entitled to file a personal injury lawsuit against those involved. Common types of compensation available include:
Coverage of all current and ongoing medical expenses;
Reimbursement for lost wages;
Payments for estimated future lost earnings due to long-term disabilities;
Additional amounts for your pain, suffering, and lost enjoyment in life.
Request A Consultation With Our Naples Head Injury Lawyer
Head injuries in Naples can have major impacts on victims. Long-term disabilities that result may leave you unable to work or provide for yourself and your family while requiring ongoing medical care and support. When they happen due to an accident in which others are to blame, the Cardinal Law Firm helps you get compensation.
We negotiate with insurers involved to obtain the best possible settlement. If insurance is unavailable or fails to cover your costs, we provide the professional legal representation needed to take your case to court.  To find out more about how we can help you and your family, reach out and call or contact our Naples head injury lawyer online and request a consultation.
Sources:
hopkinsmedicine.org/health/conditions-and-diseases/head-injury
flhealthcharts.gov/Charts/