Reducing Your Risks Of Motorcycle Accident Injuries In Miami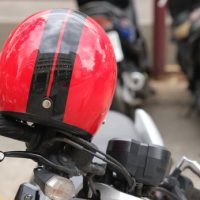 Whether you ride a motorcycle primarily for fun or as a means of transportation, it is important to be aware of the risks. Motorcycle accidents in Miami are unfortunately common and often result in serious, potentially life-threatening personal injuries. May is Motorcycle Safety Month. Our Naples motorcycle accident lawyer offers some tips on how to reduce your risks.
Motorcycle Accidents In Miami 
There are numerous bike rallies, group rides, and other activities in and around the Miami area that cater to bikers. However, whether attending these events or commuting to and from work, be aware of potential dangers. According to the Florida Department of Highway Safety and Motor Vehicles (FLHSMV), more than 1,000 motorcycle accidents in Miami-Dade County happen each year. They often occur due to negligence on the part of other drivers involved.
Negligence means acting in a reckless fashion that endangers others or failing to take reasonable safety precautions. Common practices among motorists that put motorcyclists at risk include:
Tailgating, or following too closely, one of the most common and dangerous problems on the road;
Cutting them off when passing, failing to yield, and other aggressive driving behaviors;
Speeding and going too fast for conditions, which increases the odds of fatal injuries in the event of a motorcycle crash;
Being distracted or driving under the influence, a common factor in fatal motorcycle accidents.
Protecting Yourself On The Road
A recent fatal motorcycle accident in Miami claimed the life of a local biker. According to an April 27, 2023 Local 10 news report, it happened near Northwest 47th Avenue and West Flagler Street. The police obtained surveillance footage from a nail salon in the area, which shows a driver making a left turn and then crashing into a motorcyclist. Rather than remaining at the scene and rendering aid to the victim, the at-fault driver sped off. Unfortunately, these types of crashes happen on a regular basis.
May is designated as Motorcycle Safety Awareness Month. During this time, public safety officials are focusing on ways to help prevent motorcycle accidents. To protect yourself from crashes and collisions, follow these safety tips:
Pick the appropriately sized motorcycle to ride and make sure it is regularly maintained;
Wear a helmet, long pants, the appropriate shoes, and other safety gear;
Avoid distractions while riding and never get on your bike if you have any amount of alcohol in your system;
Obey speed limits and other traffic rules and regulations;
In the event of an accident, try and get a description of the vehicle and notify the police immediately.
Reach Out To Our Naples Motorcycle Accident Lawyer
Motorcycle accidents in Naples have the potential to be devastating. Get the comprehensive legal representation you need in filing a claim at Cardinal Law, P.A. We hold at-fault drivers accountable and fight to get you the maximum amount of compensation you need to recover. Reach out and contact our office to request a consultation with our Naples motorcycle accident lawyer today.
Sources:
flhsmv.gov/pdf/crashreports/crash_facts_2020.pdf
local10.com/news/local/2023/04/27/motorcyclist-killed-in-hit-and-run-crash-in-miami/