Can I Still Get Compensation If I Was Partially At Fault For A Car Accident In Naples?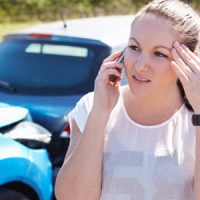 Car accidents are complex events that occur for a variety of reasons. When you suffer serious personal injuries as a result, determining who is to blame plays a key role in seeking compensation. Can you still file a car accident claim in Naples if you were partially at fault? Generally, yes. Our Naples car accident lawyer explains some of the issues involved.
Proving Fault In A Naples Car Accident 
According to the Florida Department of Highway Safety and Motor Vehicles (FLHSMV), more than 5,000 car accidents in Collier County happen each year. Among the leading causes are speeding, disregarding traffic signs and signals, aggressive driving, distracted driving, and driving under the influence.
Even a minor crash or collision can cause serious personal injuries. While your automobile insurance may cover a portion of your expenses, to get the total amount you need to recover you will need to prove that other drivers involved were at fault. Evidence that can help support a car accident claim includes:
Police reports, providing details about the accident and drivers;
Witness statements, providing insight onto what happened;
Surveillance videos from nearby businesses, which may have recorded the moments leading up to a crash;
Pictures or videos you take, showing your injuries and vehicle damages.
When You Are Partially At Fault For A Car Accident
It is not uncommon for multiple drivers involved in a car accident in Naples to share responsibility for causing it. Perhaps another driver pulled out in front of you or suddenly stopped, causing you to crash into them. Or maybe you were involved in a multi-vehicle pileup, where another driver pushed you into the car in front of you. These are complex cases generally denied by insurance companies but filing a car accident lawsuit is an option.
Under the Florida Statutes, the legal theory of contributory negligence means that you still have a right to seek compensation for personal injuries, even if you share a portion of the blame for causing them. However, the amount you are entitled to would be reduced according to the percentage for which you were at fault. For example:
You are involved in a car accident with another driver and suffer $100,000 in damages;
You are determined to be 30 percent responsible, while their portion of blame is 70 percent;
You would be still entitled to $70,000 in a car accident lawsuit, which represents the total damages minus your percentage of the blame.
When a car accident involves multiple drivers, fault may be apportioned in the same way.
Contact Our Naples Car Accident Lawyer Today
Even if you were partially at fault for a car accident, you may still be entitled to compensation in a claim. At Cardinal Law, P.A., you can count on us to help you get the maximum amount you deserve. Give us a call or contact our Naples car accident lawyer online and request a consultation today.
Resource:
flhsmv.gov/pdf/crashreports/crash_facts_2020.pdf