The Role Of Negligence In Naples Premises Liability Claims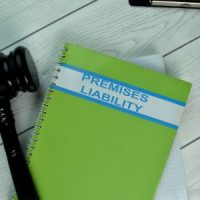 Premises liability claims in Naples stem from accidents in which victims suffer potentially serious personal injuries while on another's property. They can happen in someone's home, at local businesses, or in parks and other public places. When these types of accidents do occur, it is generally due to negligence on the part of the property owner. Our Naples personal injury lawyer explains more about negligence and common examples in these types of claims.
What Is Negligence?
Premises liability cases often involve slips and falls, getting struck by or against objects, dog bites or attacks, or other mishaps, all of which can leave you suffering serious personal injuries. While often referred to as 'accidents', the fact is that they generally occur due to the negligence of other people involved. Negligence is a common legal term that can mean one of two things:
Taking actions a reasonable person would not otherwise take that put others at risk;
Failing to take reasonable actions to prevent personal injuries from happening.
In general, negligence is any type of reckless behavior that ends up causing personal injuries or otherwise having negative impacts on others. Under the Florida Statutes, victims are entitled to hold those at fault liable for their injuries and the medical expenses, lost wages, pain,suffering, or other costs or damages that occur as a result.
Examples of Negligence Among Property Owners
Negligence plays a key role in any type of personal injury claim, including premises liability cases. Premises liability refers to the legal duty property owners have to provide routine maintenance, repairs, and other precautions to protect visitors and invited guests to the property while warning them of any potential hazards that exist and could cause them harm. Examples of negligence common among property owners and in premises liability claims include:
Failing to post warnings regarding wet floors;
Failing to have non-skid mats at entrances and exits;
Allowing aisles and walkways to become blocked or excessively cluttered;
Failing to provide handrails on stairs and guardrails on heights;
Failing to properly secure shelves and fixtures;
Not providing proper lighting and landscaping in outdoor areas;
Not securing dogs or any animal that poses a bite risk;
Not providing fencing around pools or other areas;
Failing to take adequate and reasonable security measures.
When you suffer personal injuries due to a property owner's negligence, you may be entitled to compensation through their insurer. If a property owner's insurance policy is not in place or coverage amounts fail to adequately compensate you for your losses, you also have the option of filing a premises liability lawsuit against them through the Collier County Civil Court.
Request A Consultation With Our Naples Premises Liability Lawyer
Property owners can be held liable for negligent actions on their part that leave you suffering serious personal injuries. At Cardinal Law, P.A., we are dedicated to helping you get the compensation you need to recover. To request a consultation about your case, call or contact our Naples premises liability lawyer online today.