Road Construction Accidents: Protecting Yourself Against Car Accidents In Naples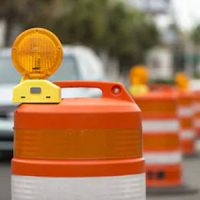 Contending with road construction is an ongoing source of frustration for local motorists. In addition to creating traffic tie-ups and causing lengthy delays, it increases the likelihood of car accidents in Naples. These can endanger road crews as well as you and other motorists. Find out more about the risks and some simple safety precautions you can take to protect yourself and your passengers.
Road Construction in Naples Creates Safety Risks For Drivers
Road construction in and around Naples never seems to never end. The Collier County Transportation Engineering Division shows ongoing projects impacting major roadways throughout the area, including on Collier Boulevard, Vanderbilt Beach Road, and the Golden Gate Parkway. Drivers are urged to use caution in these areas, as these sites are among the most common places for car accidents in Naples to happen.
According to the Bureau Of Labor Statistics (BLS), Florida has one of the highest rates of occupational accidents involving road construction workers in the country. However, it is not only road crews who face serious safety risks. Drivers passing through the area need to be alert as well, as conditions on or near road construction sites can make car accidents more likely to happen. These include:
Bumpy and uneven road surfaces;
Unexpected lane charges, changes in traffic directions, and generally more narrow roads;
Lack of a safe shoulder for pullouts, which can provide some protection for drivers;
Large amounts of gravel and other road debris, which is often present on roadways under construction;
Heavy construction equipment moving throughout the area;
Sudden stops, as drivers respond to unexpected events and changing road conditions.
Reduce Your Risks Of Car Accidents In Road Construction Zones
The Centers for Disease Control and Prevention (CDC) warns that navigating the changing conditions and array of road signs, barrels, and lane changes common at road construction sites is difficult and ends up posing major risks both for workers and drivers passing through the area. To reduce your chances of being involved in a road construction-related car accident in Naples, follow these tips:
Reduce your speed: In addition to the safety risks, drivers face increased fines for speeding in construction zones.
Be alert to what is going on around: You should always avoid distractions while driving but need to be particularly alert when navigating through construction zones.
Give other drivers plenty of space: Leaving distance between you and other vehicles can help to prevent accidents due to sudden stops.
Be patient: Avoid tailgating, failing to yield, or other aggressive driving behaviors, which can endanger you, other motorists, and construction crews working on local roads.
Contact Our Naples Car Accident Lawyer
Car accident injuries are more likely to happen in road construction zones. If you or someone you love is involved in this type of accident, Cardinal Law, P.A. can help you get the compensation you deserve. Give us a call or contact our Naples car accident lawyer online and request a consultation today.