What Is A Premises Liability Claim?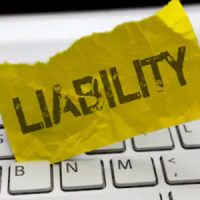 Property owners have a duty to ensure the safety of invited guests and visitors. When they are negligent in maintaining their property or fail to warn people of potential hazards, they can be held legally liable for any costs incurred as a result. Premises liability cases are one of the most common types of personal injury claims. Our Naples premises liability lawyer explains more about how they happen and your rights in seeking compensation.
Common Causes Of Personal Injuries In Premises Liability Cases 
According to statistics from the Centers for Disease Control and Prevention (CDC), accidental injuries send close to 100 million people to hospital emergency rooms each year. Commonly known as personal injuries, they often happen at other people's homes or in public places, such as stores, restaurants, office buildings, hospitals, amusement parks, resorts, and sports or recreational facilities.
When they occur due to negligence on the part of the property owner, you have the right to hold them accountable in a premises liability claim. Common causes of personal injuries in these cases include:
Slips, trips, and falls, such as due to wet floors, improper lighting, uneven flooring tiles, and cluttered aisles or walkways;
Getting struck by or against objects, such as improperly stocked merchandise or loose fixtures;
Fires and burns, such as due to exposure to hot items or hazardous substances, problems with electrical wiring, or lack of working fire alarms;
Dog bites or other animal attacks, due to the failure of owners to leash or otherwise control their pets;
Negligent security, which is when property owners fail to take the proper precautions to prevent acts of violence or other criminal behavior from occurring.
Your Rights In Filing A Premises Liability Claim
Negligence is a legal term that means taking actions that put others at risk or failing to take precautions that could have prevented personal injuries. Under the Florida Statutes, property owners can be held liable for personal injuries you suffer as a result of their negligence.
In many cases, property insurance policies they have in place can help cover the cost of your losses. If they do not have insurance or your damages exceed policy limits, you have the right to file a premises liability lawsuit against them. Compensation available in this type of claim includes:
Coverage of your current and future medical expenses;
Current lost wages and future losses in wages or benefits;
Compensation for the pain and suffering you experience, both due to the accident and in the aftermath.
Contact Our Naples Premises Liability Lawyers And Request A Consultation
Personal injuries you suffer due to property owner negligence can impact your health and your ability to work or provide for yourself and your loved ones for years into the future. At Cardinal Law, P.A., we help you get the compensation you need to recover in a premises liability claim. Give us a call or contact our Naples premises liability lawyer online and request a consultation to discuss your case today.