Five Tips For Dealing With Car Accident Insurers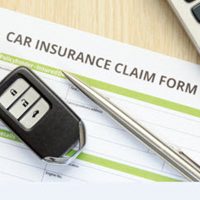 When car accidents in Naples happen, filing an insurance claim is often the first step in seeking compensation. Unfortunately, dealing with insurance companies is often a challenge. To protect yourself and your rights, follow these tips when dealing with insurance adjusters and other representatives of the company:
Realize the insurance company is NOT on your side. 
According to the Insurance Information Institute (III), the insurance industry makes billions of dollars each year. In addition to charging high premiums, one of the ways they increase profits is by reducing payouts on claims. While insurance adjusters may present themselves as being on your side, it is important to realize that their jobs often hinge on saving the company money. Use caution in your dealings with them. 
Know the tactics they use in denying claims. 
Be on your guard when dealing with insurance adjusters and know the different tactics they use in disputing and denying claims. Among the most common include:
Disputing the circumstances surrounding your car accident;
Disputing whether coverage was in force or applies in the situation;
Disputing which driver was to blame;
Disputing the severity of your injuries or the amount of other damages you suffer.
When filing a claim, take the time to carefully review all forms and respond promptly to their correspondence. Clerical errors and missed deadlines are also common reasons for denied claims.
Document everything. 
Thoroughly document all costs associated with your car accident. This includes medical expenses, lost wages, the cost to repair or replace your vehicle, and any outside help you need around your home during the recovery period. Be sure and document all dealing with insurers as well.
Beware of making statements that can be used against you. 
The Florida Department of Highway Safety and Motor Vehicles (FLHSMV) advises that any car accident resulting in property damages or personal injuries needs to be reported to the police immediately. Once they arrive on the scene, provide basic information but otherwise keep your comments brief. Statements you make to them or your insurer can be used against you. Avoid speculating about what caused the crash, what you were doing in the moments prior, or admitting even partial liability.
Refuse to settle for less than you deserve. 
You may be offered an immediate settlement after a car accident in Naples. Unfortunately, this amount is likely to be less than what you need to recover. Realize you only have one chance to get compensation in a settlement and refuse to accept less than you deserve.
Request A Consultation With Our Naples Car Accident Lawyers Today
At Cardinal Law, P.A., we protect you in dealing with insurance companies and help you get the compensation you need to cover any current and future costs associated with your injuries. Before making any statements that could be used against you, signing any documents, or agreeing to any settlements, reach out to our Naples car accident lawyers first. Call or contact our office online and request a consultation today.
Resource:
flhsmv.gov/traffic-crash-reports/#:~:text=Report%20a%20Crash&text=Please%20stay%20at%20the%20scene,in%20section%20316.065%2C%20Florida%20Statutes.&text=A%20crash%20where%20apparent%20damage%20is%20at%20least%20%24500.00