Youth Sports Safety: Protecting Children Against Personal Injuries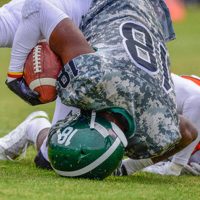 Spring is the time when parents often sign their children up for different sports and recreational activities. Being a part of baseball, soccer, swimming, track, tennis, or other types of teams provide physical activity, a way of making new friends, and important lessons in sportsmanship. Unfortunately, it can also increase the risk of personal injuries among children. Find out some of the biggest hazards and ways in which parents can reduce the risks.
Common Types of Youth Sports Injuries 
Youth Sports Safety Month is held each year throughout April and raises awareness of a serious problem that impacts many parents and their children. According to Vanderbilt University, close to three million children visit hospital emergency rooms each year due to sports and recreational injuries. Among the most common include:
Broken bones;
Sprained or torn muscles and tendons;
Concussions and other types of traumatic brain injuries (TBI);
Injuries to the spinal cord or column.
These and other serious personal injuries can happen in any type of youth sports. Unfortunately, in addition to the immediate impacts your child faces, their injuries can have lasting effects on their health and may result in long-term disabilities. Sadly, youth sports injuries often occur due to the negligence of others involved and could have been prevented.
Reducing The Risk Of Youth Sports Injuries
Participating in school-sponsored or recreational sports activities offers many benefits for children. However, parents need to take precautions when enrolling children and in monitoring what happens before, during, and after play. To reduce the risk of personal injuries, the Centers for Disease Control and Prevention (CDC) recommends the following tips:
Make sure children have the proper safety gear and other equipment they need for play, such as approved safety helmets, pads, and the proper footwear.
Meet coaches and other staff members and find out their goals both for children enrolled.
Make sure they have the proper surface to practice and play on, as well as water and access to shade.
Inquire as to what type of training is provided for children.
Find out procedures for handling personal injuries.
If any type of personal injury is suspected, children should be removed immediately from play and parents should be notified. Children should not resume activities until specifically cleared by a doctor to do so.
Our Naples Personal Injury Lawyers Help You Get The Compensation Your Child Needs To Recover
Youth sports and recreational injuries often occur due to the negligence of coaches, trainers, administrative staff, or others involved. This includes:
Failing to provide proper training and safety equipment;
Making children play in extreme temps or under other dangerous conditions;
Allowing or encouraging overly aggressive play;
Not removing children from play when injuries are suspected.
When children suffer serious impacts due to the negligence of others involved, you have the right to hold those at fault accountable. At Cardinal Law, P.A., we help you get the compensation your child needs to recover. Call or contact our Naples personal injury lawyers online to schedule a consultation today.
Source:
vumc.org/injuryprevention/national-youth-sports-safety-month