Nursing Home Negligence In Naples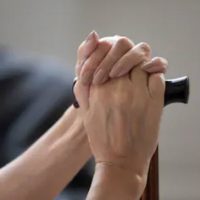 Caring for older adult loved ones while juggling your own personal and professional responsibilities often proves challenging. To protect them and ensure their needs are provided, the best option may be nursing home care.
In addition to taking precautions in choosing the best possible facility, you want to continue monitoring your loved one's care after they become a resident. Incidents involving nursing home negligence are unfortunately common and can result in serious, potentially life-threatening personal injuries. Find out more about nursing home negligence and steps you can take to protect older adults in your life.
What Is Nursing Home Negligence?
Negligence is a legal term that means taking actions that result in personal injuries to others or failure to take reasonable actions to prevent them from happening. Unfortunately, it is something you need to be aware of, particularly if you have a loved one who receives nursing home care.
According to the Centers for Disease Control and Prevention (CDC), there are currently more than one million people living in nursing homes. Between the demand for care and a shortage of workers, older adults in these facilities are increasingly at risk. The following are some of the common ways in which nursing home negligence happens: 
Acts of abuse: This includes physical abuse, such as hitting or pushing residents, taunts, intimidation, and other types of emotional abuse, as well as financial abuse and sexual harassment or exploitation.
General neglect: This includes failing to provide for residents personal requirements, as well as their emotional and social needs.
Failing to take precautions to prevent accidents: Slips and falls are one of the biggest risks and are unfortunately common among residents.
Failure to provide proper medical care: This includes everything from allowing serious conditions to go untreated (thereby worsening in the process) and failing to take actions to prevent bedsores and infections.
Protecting Your Loved One Against Nursing Home Negligence
The Florida Health Care Association reports that there are close to 700 nursing homes located throughout the state. The average cost of nursing home care in Florida ranges from $50,000 to over $100,000, depending on the type of facility and the services provided. When choosing where to place a loved one, take these steps to protect them from nursing home negligence:
Check out tools such as Medicare's Nursing Home Compare, which provides ratings for different facilities;
Make several visits to the nursing home at different times of day to get a general feel for the environment;
Notice whether residents appear happy and how they interact with employees;
Pay attention to the quality of food, cleanliness of the facility, and overall health of residents.
Contact Our Naples Nursing Home Negligence Lawyers
If you have a loved one who receives nursing home care and suspect abuse or neglect, reach out to Cardinal Law, P.A. We can help you protect your loved one and hold those at-fault accountable.  Call or contact our Naples personal injury lawyers online to request a confidential consultation today.