During The Fall Season, Take Steps To Reduce Naples Slip And Fall Accident Risks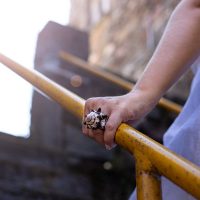 Fall is a favorite time of year for residents of Naples. The weather is cooler, traffic is less heavy, and there are an abundance of farmers markets and other fall-themed activities to explore. Unfortunately, it is also one of the most common times of year for slip and fall accidents, which often occur on the property of others. Our Naples premises liability lawyer explains more about the risks and steps you can take to protect yourself.
Slip and Fall Accidents In Naples Pose Serious Personal Injury Risks
Slips and falls are one of the most common causes of personal injuries in Naples. According to the Florida Department of Health, close to 70,000 people visit hospital emergency rooms each year due to falls. Common types of personal injuries that often happen as a result include:
Broken bones and potentially debilitating hip and pelvic fractures;
Herniated discs and other back or neck injuries;
Torn muscles and tendons or other soft tissue injuries;
Concussions, skull fractures, and traumatic brain injuries;
Spinal cord injuries.
These injuries are devastating at any age but can be particularly difficult for older adults. People 65 and over are at the greatest risk of falls, and the impacts can be severe. Fall injuries can permanently affect their health and mobility and may even hasten an otherwise untimely death.
Protect Yourself Against Fall Accidents In Naples
The weather in Naples is cooler in the fall, but humidity levels are still high. In addition to the dampness and the increase in darkness due to the end of Daylight Savings Time, making it difficult to see, falling leaves, tree branches on the ground, and other debris can make slip-and-fall accidents more likely to happen.
To protect your safety, take precautions to prevent fall accidents in Naples. These include:
Wear sturdy, non-slip shoes when walking;
Be careful at entrances to stores, restaurants, and other public places, which tend to be slippery;
Watch out for spills and other conditions that could make floors hazardous;
Use handrails when going up or down stairs;
If you are outside at night or anywhere that is dimly lit, use your cell phone flashlight to help you see.
If you suffer fall injuries in Naples, notify the police or property owner immediately. Make sure an accident report is filed, get contact information for witnesses, and seek medical attention, regardless of your symptoms. When property owners are at fault, they can be held liable through their insurance or by filing a premises liability lawsuit through the Collier County Civil Court.
Consult With Our Naples Premises Liability Lawyer Today
Slip and fall injuries in Naples can impact your health and mobility for years to come. When negligence on the part of property owners is responsible, you have the right to seek compensation in a claim. At the Cardinal Law Firm, we guide you in the options available. To consult with our Naples premises liability lawyer, call or contact our office online today.
Sources:
ww11.doh.state.fl.us/comm/_partners/infographics_injury_prevention/office_printing/falls_in_florida_8.5×11.pdf
collierclerk.com/court-divisions/civil-court/