Older Adults And Fall Injuries: Avoid Underestimating The Risks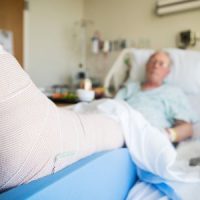 Falls are one of the leading causes of personal injuries in Naples. They often happen in public places, such as stores, restaurants, and office buildings, due to negligence on the part of property owners. Unfortunately, victims often downplay the risks and the severity of their injuries. This is particularly common among older adults. Our Naples premises liability lawyer warns that this could have serious impacts on your health, as well as your rights to compensation.
Slips And Falls Pose Major Risks For Older Adults In Naples
Wet floors, uneven walkways, and excessive clutter are all common causes of fall injuries in Naples. Property owner negligence, such as failing to properly maintain the premises or warn visitors of potential risks, is often to blame.
Slips and falls can happen to people of any age and often cause serious personal injuries, but older adults are most at risk. According to the National Council On Aging, roughly one out of every four people over the age of 65 suffers a slip and fall accident each year. Common types of personal injuries that can happen as the result of even a relatively minor slip and fall accident in Naples include:
Sprained or torn muscles, tendons, or other soft tissues;
Broken bones, including fractures in sensitive areas, such as the ankles, hips, and shoulders;
Head injuries, capable of causing traumatic brain injuries (TBI);
Spinal cord injuries, which can result in permanent disabilities.
Do Not Underestimate Slip And Fall Injury Risks
Older adults are not only more likely to suffer serious personal injuries due to falls, but are also less likely to bounce back after. Recovery often requires long-term care and can threaten overall mobility, and in severe cases, older adults falls can hasten an otherwise early death.
Considering the consequences, it is important not to downplay the risks or the situation when a slip and fall does happen. The National Institutes of Health (NIH) warns that older adults are among those most likely to not report slip and fall accidents and injuries, often out of embarrassment or due to thinking it is a reflection of their age and abilities.
The fact is that these accidents generally occur due to negligent property owners, who can be held accountable for harm others suffer as a result. Rather than downplaying the incident or underestimating your injuries, take these steps instead:
Report any type of fall to the property owner immediately;
Make sure an accident report is filed and details what happened;
Seek medical care immediately, regardless of your symptoms;
Talk to our Naples premises liability lawyer before making any statements to insurers or accepting any settlements.
Request A Consultation With Our Naples Premises Liability Lawyer Today
Negligence property owners can be held liable for personal injuries suffered due to slips and falls in a premises liability claim. To protect your health and your rights to compensation, reach out and request a consultation with Cardinal Law. Call or contact our Naples premises liability lawyer online today.
Sources:
nia.nih.gov/health/falls-and-fractures-older-adults-causes-and-prevention
ncbi.nlm.nih.gov/pmc/articles/PMC6105546/