Premises Liability In Naples: Your Rights In Filing An Injury Claim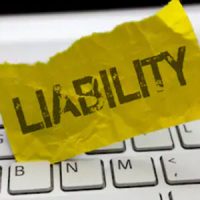 Slips, falls, and other types of accidents often occur due to negligence on the part of property owners. When you suffer personal injuries as a result, you may be entitled to compensation in a premises liability claim. Our Naples premises liability lawyer explains more about these claims and how to protect your rights.
Personal Injuries Due To Property Owner Negligence
Accidents can happen when visiting local stores, restaurants, shopping malls, entertainment venues, or other public places. They can also happen in common areas of apartment buildings or condo complexes in Naples, as well as when visiting people at their homes.
Under the Florida Statutes, property owners can be held liable when others suffer harm due to reckless and negligent actions on their part, or for failing to warn of obvious hazards. Common causes of personal injuries in premises liability claims include:
Slips and falls: If a store or property owner fails to make needed repairs or provide warnings of potential hazards, you may be entitled to compensation.
Getting struck by or against objects: Improperly secured fixtures, overstocked shelves, and hanging tree branches are examples of hazards that can cause personal injuries.
Dog bites: Property owners can be held liable for failing to leash or otherwise restrain pets.
Swimming pool accidents: If you are using a public pool or are a guest at a private pool, pool owners can be held liable if you are injured while swimming.
Fires and electrocutions: These are common causes of injuries at hotels, concert venues, amusement parks, and other public places.
Protecting Your Rights In A Premises Liability Claim
According to the Centers for Disease Control and Prevention (CDC), personal injuries send close to 25 million people to hospital emergency rooms each year. Premises liability is a common cause. If you are involved in any type of accident while on another's property, follow these steps to protect your rights in filing a claim:
Get an accident report: Notify the police, the property owner, or onsite security so an accident report can be filed, detailing what happened and who was involved.
Gather evidence: Get the names of everyone involved and their contact information, as well as names and phone numbers for any witnesses and photos or videos of the accident scene.
Seek medical attention:Seeking medical attention immediately after the accident protects your health and ensures a record of your injuries. Follow all of your doctor's instructions regarding treatment and any work or activity restrictions.
Consult our Naples premises liability lawyer:Premises liability cases have the potential to be complex. To ensure you get the total amount you need to recover, get legal representation.
Request A Consultation With Our Naples Premises Liability Lawyer
At Cardinal Law Firm, our legal team can review the details surrounding your case, advise you on your rights, and take the actions needed in filing a premises liability claim. To get the total amount you need to recover, call or contact our Naples premises liability lawyer online and request a consultation.
Sources:
leg.state.fl.us/Statutes/index.cfm?App_mode=Display_Statute&URL=0700-0799/0768/0768ContentsIndex.html
cdc.gov/nchs/fastats/accidental-injury.htm