How To Maximize Your Compensation In A Naples Personal Injury Claim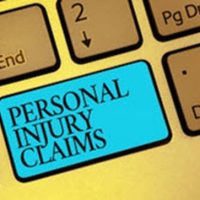 Personal injuries in Naples happen unexpectedly. You may be driving to or from work, shopping for your family, or engaging in your favorite hobbies with friends when one bad decision on the part of others involved leaves you suffering serious harm. It is important to be aware that, while your injuries could impact you for years into the future, you only have one chance to get compensation. Our Naples personal injury lawyer offers tips to help you get the maximum settlement.
Compensation For Personal Injuries In Naples
Serious and potentially life-threatening personal injuries in Naples can happen in a variety of ways. Car, bike, and pedestrian accidents, slips and falls, and boating or other recreational mishaps are all among the most common causes. Unfortunately, even minor injuries can prove devastating financially.
According to the National Safety Council, the total economic costs related to personal injuries in the United States total close to $1.3 billion each year. Common types of expenses you are likely to incur include:
Medical costs, such as diagnostic testing, treatment, follow-up visits, and medications;
Future medical expenses, due to personal injuries that cause ongoing health impacts;
Lost wages, which includes any current costs and future lost income or benefits due to long-term disabilities;
Property damages, which can total tens of thousands of dollars alone.
When the reckless and negligent actions of others are responsible for your injuries, you have the right to hold them liable for the above and other losses you incur.
Get The Maximum Amount You Need To Recover
Personal injuries in Naples can impact your health and financial security for years into the future. However, you only have one chance to get compensation in a claim. To maximize the total amount you receive in a claim, follow these steps:
Notify the police or other authorities immediately any time personal injuries happen and make sure an accident report is filed;
Gather evidence at the scene, including photos or videos and contact information for witnesses;
Seek medical care immediately, regardless of the severity of your injuries;
Follow your doctor's instructions regarding ongoing care and work or activity restrictions;
Keep copies of all medical records and statements showing out-of-pocket costs;
Contact our Naples personal injury lawyer before accepting any settlement.
We negotiate with any insurers involved to get you the maximum amount you need to recover from your injuries. If insurance is unavailable or your claim is denied, we can guide you in filing a personal injury lawsuit through the Collier County Civil Court.
Contact Our Naples Personal Injury Lawyer Today
You have just one chance to get the compensation you need to recover from personal injuries in Naples. To get the maximum amount you are entitled to in a claim, reach out to Cardinal Law Firm. We provide the experienced, professional legal representation needed to protect your rights. Call or contact our Naples personal injury lawyer online today to request a consultation.
Sources:
injuryfacts.nsc.org/all-injuries/costs/societal-costs/data-details/#:~:text=Lost%20quality%20of%20life%20resulting,of%20%247%2C038.6%20billion%20for%202021.
collierclerk.com/court-divisions/civil-court/