Running Red Lights A Common Cause Of Naples Car Accidents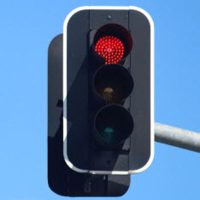 Stopping at red lights is one of the first things new drivers learn, and it becomes automatic once after years of being a motorist. Most people are aware of the serious penalties for red light running, which include heavy fines and points on your driver's license, as well as the hazards it poses for us and other road users. Unfortunately, this does not prevent it from being an ongoing problem and a leading cause of car accidents in Naples. Our Naples car accident lawyer explains how a national campaign helps to raise awareness of the risks and ways to protect yourself and your passengers.
National Stop On Red Week
National Stop On Red Week takes place each August. Sponsored by the National Coalition for Safer Roads (NCSR), it hopes to emphasize the importance of being cautious at intersections and the serious injuries that can result when drivers fail to respond to traffic signs and signals.
The NCSR encourages sharing the hashtag #StopOnRoad across social media and offers additional tips for drivers to reduce intersection car accident risks. In addition to coming to a complete stop at red lights, drivers are reminded of the following traffic safety requirements:
Avoid speeding up and racing through yellow lights as a way of saving time and avoiding stopping;
When right on red is permitted, stop and look first to ensure no traffic is coming;
When a light changes to green, avoid gunning the gas pedal and be alert for other motorists who may be moving through the intersection;
Heed stop signs and other traffic signals, which are strategically placed to help reduce crash risks.
Protecting Yourself Against Intersection Car Accidents
The Florida Department of Highway Safety and Motor Vehicles (FLHSMV) reports that an average of more than 5,000 car accidents in Collier County happen each year. Intersections are one of the most common places for them to happen. Red light running and other dangerous driving behaviors increase the risk to motorists, as well as to bicyclists and pedestrians who may be attempting to cross.
To reduce the risks of serious personal injuries to you, your passengers, and other road users, follow these tips:
Use caution anytime you approach an intersection;
Keep an eye out for any pedestrians or bicyclists who may be nearby;
Be particularly careful at intersections near where children gather, such as playgrounds and schools;
Avoid distracted driving in general;
Avoid tailgating other motorists, which can make rear-end crashes at intersections more likely to occur;
If an intersection traffic light happens to be out, treat it as a four-way stop and be patient in taking your turn.
Contact Our Naples Car Accident Lawyer
Intersection car accidents in Naples can result in potentially devastating personal injuries. At Cardinal Law, we help you hold those at fault accountable and get the compensation you are entitled to in a claim. Contact our Naples car accident lawyer and request a consultation today.
Sources:
ncsrsafety.org/stop-on-red-week-2023/#:~:text=National%20Stop%20on%20Red%20Week,related%20to%20red%2Dlight%20running.
flhsmv.gov/pdf/crashreports/crash_facts_2020.pdf