Compensation For Slip And Fall Accidents In Naples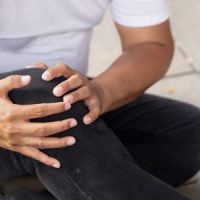 Slips and falls are one of the most common causes of personal injuries. Victims are often embarrassed in the aftermath and may blame themselves, but the fact is that negligence on the part of property owners is often responsive. Our Naples personal injury lawyer explains common ways these accidents happen and how to get the compensation you need to recover in a claim.
Common Causes of Slips and Falls In Naples 
The National Safety Council has designated June as National Safety Month. Each week, they have called attention to common types of health hazards. For the final week of the campaign, the focus is on slip and fall injuries.
One of the most common types of accidents, slips and falls are a leading cause of death and disability in the United States. Slips and falls in Naples often happen in public places, such as at stores, restaurants, public parks, and hotels or resorts. Among the leading causes include:
Wet floors due to spills or condensation;
Warped floorboards and uneven tiles;
Torn or loose carpeting;
Cluttered aisles and walkways;
Lack of maintenance on sidewalks;
Lack of proper lighting and landscaping;
Lack of safety precautions, particularly on stairs or at heights.
How To Get Compensation For Slip and Fall Injuries
Slip and fall accidents typically happen due to the negligence of property owners or managers. Negligence is a legal term that refers to taking actions that put others at risk or failing to take precautions to prevent personal injuries.
Under the Florida Statutes, when property owners fail to follow common safety precautions, provide proper maintenance, or warn visitors of dangerous conditions that exist, they can be held liable for injuries that occur as a result. You may be entitled to file a claim against them, either through property insurance policies they have in place or by filing a personal injury claim through the local court. Compensation available often includes:
Coverage of current and future medical costs associated with your injuries, including physical rehabilitation;
Reimbursement for lost wages and compensation for future lost earnings in the event of long-term disabilities;
Compensation for pain, suffering, mental anguish, and loss of enjoyment in life.
To protect yourself and your rights in filing a claim, it is important to report any slip and fall accident that happens immediately. Keep in mind that common slip and fall injuries, such as those impacting the head, back, neck, or soft tissues, often have symptoms that can take days to appear. Even if you suspect your injuries are minor, get medical care as soon as possible.
Request A Consultation With Our Naples Personal Injury Lawyer
Slip and fall accidents can cause injuries that impact you for years to come, but you only have one chance to get compensation in a claim. At Cardinal Law, P.A., we help you get the maximum amount you need to cover medical expenses, lost wages, and other costs. To request a consultation, call or contact our Naples personal injury lawyer online today.
Sources:
nsc.org/
leg.state.fl.us/Statutes/index.cfm?App_mode=Display_Statute&URL=0700-0799/0768/Sections/0768.0705.html#:~:text=The%202021%20Florida%20Statutes&text=812.173%20and%20812.174%20shall%20gain,operator%20of%20the%20convenience%20business