Elder Abuse And Nursing Home Negligence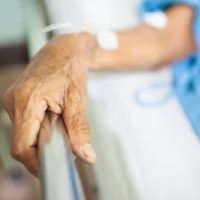 Elder abuse is a form of nursing home negligence. Our Naples personal injury lawyer explains the different types, common warning signs, and how to hold those at fault responsible.
Raising Awareness of Elder Abuse and Nursing Home Neglect 
June 15 is World Elder Abuse Awareness Day. Throughout the month, public safety advocates share resources and information on the problem and how to prevent it from happening.
According to the National Center On Elder Abuse, more than two million older adults are victims. Sadly, elder abuse and neglect often happens at the hands of nursing home employees.
If you have an older adult in your life who lives in a nursing home or other long-term care facility, it is important to be aware of the common types of abuse and warning signs:
Physical abuse: This may involve hitting, pushing, pinching, pulling hair, handling too roughly, or other aggressive acts. The most common warning signs are unexplained cuts and bruises on the victim.
Verbal abuse: This often involves name-calling, put downs, lying, gaslighting, and other actions that create doubt and damage self-esteem. Victims often show a decreased sense of personal worth and either anger or nervousness among certain caregivers.
Financial abuse: This often involves money, property, or identity theft and coercion for financial gain. Common signs include missing property, unexplained charges, and sudden drops in bank accounts.
Neglect: Signs of nursing home neglect include untreated medical conditions, symptoms such as bed sores and atrophy of muscle groups, loss of weight, an unkempt appearance, and general decline in physical and mental health. 
What To Do if You Suspect Nursing Home Negligence
Elder abuse is a serious crime under the Florida Statutes. If you suspect it or any type of nursing home neglect is occurring, it is important to take immediate action. This includes:
Obtain statements from your loved one, take photos of any injuries, and gather documents or other evidence to support your claims;
Notifying law enforcement so that a police report can be filed;
Report it to the nursing home administration;
If the problem is a particular employee, insist that disciplinary action is taken;
Demand different or additional caregivers for your loved one;
If necessary, move your loved one immediately out of the facility or begin looking for other arrangements;
Contact our Naples personal injury lawyer to protect your loved one's safety and your rights in filing a claim.
Request A Consultation With Our Naples Personal Injury Lawyer
Do you suspect your loved one may be a victim of elder abuse? Reach out to Cardinal Law, P.A.. We act as your representative in dealing with police and nursing home administrators while taking whatever steps are needed to ensure your family member is protected. You may be entitled to compensation for financial losses and future nursing home or other medical care costs, as well as the pain and suffering your loved one experienced. To request a consultation, call or contact our Naples personal injury lawyer online today.
Sources:
ncea.acl.gov/WEAAD.aspx
leg.state.fl.us/Statutes/index.cfm?App_mode=Display_Statute&URL=0800-0899/0825/Sections/0825.102.html#:~:text=A%20person%20who%20knowingly%20or,775.08