Play It Safe With Fireworks And Prevent Personal Injuries This Fourth Of July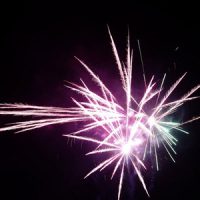 Fireworks are synonymous with the Fourth Of July. Throughout the summer, displays are commonplace up and down local beaches and throughout Naples, but few are as elaborate as on Independence Day. While gathering friends and family for these events is a lot of fun, it is important to make safety a top priority. Our Naples personal injury lawyer offers tips on how to prevent fireworks-related personal injuries over the holiday and throughout the summer season.
Reduce Your Risks of Fireworks-Related Personal Injuries  
While each municipality handles the situation differently, fireworks are generally illegal under the Florida Statutes. This includes roman candles, ground-based fountains, M-80s, M-100s, 'silver salutes', and other types of highly flammable explosives. Unfortunately, despite being illegal, it is common to find these and other items sold at stores and roadside stands throughout the summer in Naples.
Sparklers, snaps, smoke bombs, and even firecrackers are all legal options for local residents but should be handled with caution to prevent potentially serious personal injuries. If you insist on purchasing more advanced fireworks for the purpose of having your own display (which we strongly advise against), take these precautions to protect yourself and your loved ones:
Buy approved fireworks only from reputable dealers;
Keep a hose, bucket, or other water source handy;
Avoid shooting fireworks towards homes, places where people congregate, or dry, wooded areas;
Keep children clear from the area;
Never attempt to relight a 'dud' or extinguished firework;
Pick up spent fireworks and put in a bucket of water to ensure they are extinguished.
Be aware that with both legal or illegal fireworks, if you do not take precautions and someone is injured, you can be held liable for their medical care and other costs.
Protecting Yourself At Organized Fireworks Displays
Play it safe and opt to attend a local event rather than setting off your own fireworks. However, whether going to the annual display at the Naples Pier or watching at other locations, it is still important to take some precautions:
Avoid getting too close to areas where fireworks are being set off;
Be aware of which way the wind is blowing and avoid areas that could get sparks or other fallout;
Avoid highly-congested areas, where crowd size may exceed capacity;
Keep an eye out for exits;
Stay calm in the event something goes wrong and arrange for a meet-up place in advance in case your family becomes separated.
Injured In A Fireworks Display? Reach Out To Our Naples Personal Injury Lawyer
At Cardinal Law, P.A.. we love a good Fourth of July fireworks display as much as anyone. Unfortunately, we also see first hand the serious personal injuries that can result when the people setting them off are negligent. Medical expenses, lost wages, and other costs associated with fireworks-related personal injuries can easily total hundreds of thousands of dollars.
To get the compensation you need to recover when injuries occur, reach out to our Naples personal injury lawyers. Call or contact our office online and request a consultation today.
Sources:
leg.state.fl.us/statutes/index.cfm?App_mode=Display_Statute&URL=0700-0799/0791/0791.html
naplesgov.com/parksrec/page/4th-july-fireworks-naples-pier