Road Rage: Angry, Aggressive Driving A Common Cause Of Car Accidents In Naples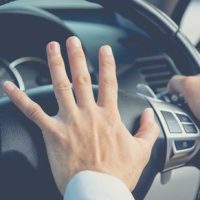 It is easy to lose your cool when dealing with traffic. Unfortunately, anger can cause you to engage in behavior that puts you, your passengers, and others on the road at risk. Aggressive driving is a common cause of car accidents in Naples. A recent case of road rage raising awareness of the potential risks.
Lee County Man Arrested For Road Rage In Naples
According to a June 23, 2022 NBC 2 News report, a Cape Coral man was arrested for a road rage incident that happened recently on Interstate 75 in Collier County. Police reports indicate that he and another driver were attempting to navigate an on-ramp near Immokalee Road when he struck the victim's vehicle.
The other driver stopped to inspect the damage and to exchange contact information, as required by law. However, when the Lee County man pulled over and got out of his car, he was carrying a gun.
He fired several bullets through the windshield, while the victim stretched out on the front seat to avoid being struck. After firing off numerous rounds, the shooter put the gun away, got back in his vehicle, and drove away from the scene, heading north on I-75.
Fortunately, the victim was not hit by any bullets but he did suffer personal injuries as a result of broken glass. Police were able to apprehend the shooter just a short time later. He was arrested and is currently facing criminal charges for attempted second-degree murder, aggravated assault with a firearm, and shooting into an occupied vehicle.
Aggressive Driving A Common Problem On Local Roads
Aggressive driving is an unfortunately common problem in our area. While most incidents do not rise to the level of the violent altercation described above, any type of hostility between motorists can result in serious personal injuries.
According to the Florida Department of Highway Safety and Motor Vehicles (FLHSMV), aggressive driving is a leading cause of car accidents in Naples. Behaviors that can put you and others at risk include:
Failing to yield as required at highway exit or entrance ramps, crosswalks, parking lots, and intersections;
Following others too closely, otherwise known as tailgating;
Improper passing, which often involves cutting other motorists involved;
Speeding and going too fast for road or traffic conditions.
If you encounter an aggressive driver, it is important not to engage. Getting angry and aggressive yourself or attempting to compete with them only increases car accident risks. Give them plenty of space and if they threaten you or anyone else, pull over at the first safe location and notify law enforcement.
Our Naples Car Accident Lawyer Holds Aggressive Drivers Accountable
Aggressive drivers increase the risk of car accidents in Naples. At Cardinal Law, P.A.. we hold them accountable for their behavior. To discuss your case with our Naples car accident lawyer, call or contact us online and request a consultation today.
Sources:
nbc-2.com/news/crime/2022/06/23/cape-coral-man-arrested-in-i-75-road-rage-shooting/
flhsmv.gov/pdf/crashreports/crash_facts_2020.pdf