Your Rights In Filing A Wrongful Death Claim In Naples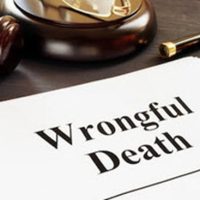 Losing a loved one under any circumstances is difficult. It is particularly devastating when it is not only untimely but could potentially have been prevented. A wrongful death in Naples is one that occurs due to the reckless and negligent actions of others involved. Our Naples wrongful death lawyer explains how filing this type of claim can help provide a sense of justice for the victim and the compensation surviving family members deserve.
Common Causes Of Wrongful Death  
Accidental injuries are one of the most common causes of death in Collier County. Car accidents are often to blame. For example, a Naples man was recently arrested for a crash that claimed the life of one victim and left three others suffering serious personal injuries. According to a June 2022 Wink News report, the man was under the influence at the time the crash happened. He currently faces criminal DUI charges.
Sadly, this is a common scenario. In addition to car accidents, other common causes of wrongful death in Naples include:
Truck accidents;
Motorcycle accidents;
Pedestrian accidents;
Bicycle accidents;
Boating accidents;
Slips, falls, and other types of premises liability accidents;
Accidents caused by dangerous or defective products.
Wrongful Death Claims In Naples
Under the Florida Statutes, when an accident happens and victims suffer fatal personal injuries, the at-fault party can be held liable in a wrongful death claim. While no amount of money can bring back your loved one or ease the grief you are experiencing, filing this type of claim provides a sense of justice and the compensation you need to rebuild your life.
In some cases, a settlement may be available through insurance policies either the victim or the at-fault party has in place. In cases where insurance is not available or the circumstances surrounding the accident are disputed, the best course of action is likely a wrongful death lawsuit filed through the local courts. Those who may be entitled to bring this type of claim include:
The spouse or domestic partner of the victim;
Their children, legal wards, or anyone else who depends on them for support;
Their parents or legal guardians;
Their personal representatives;
Other blood relatives entitled to inherit from their estate.
Injured In A Fireworks Display? Reach Out To Our Naples Personal Injury Lawyer
At Cardinal Law, P.A., we know how devastating it is to lose a loved one in an accident, and how frustrating it can be to know that someone else's reckless actions are responsible. We provide the caring support and professional legal representation you need in filing a wrongful death claim in Naples.
While no amount of money could make up for your loss, this type of claim allows you to hold those at fault accountable and ensures you are provided for in a way your loved one would have wanted. Reach out and call or contact our Naples wrongful death lawyer online to request a free consultation today.
Sources:
winknews.com/2022/06/02/naples-man-arrested-for-fatal-dui-crash-in-bonita-springs/
leg.state.fl.us/statutes/index.cfm?App_mode=Display_Statute&Search_String=&URL=0700-0799/0768/Sections/0768.19.html