The Difference Between A Survival Action And A Wrongful Death Claim In Naples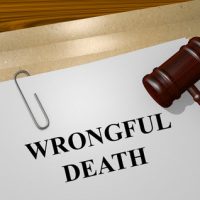 The passing of a loved one can come as a shock. When it occurs unexpectedly and due to negligence on the part of others involved, grieving family members may never fully recover. Filing a survivor action or a wrongful death claim in Naples can provide a sense of justice and the compensation you need to move forward. Our Naples wrongful death lawyer explains the difference between these two different types of claims.
Wrongful Death Versus A Survival Claim
Wrongful death often occurs due to an accident, such as a motor vehicle crash, fall injuries, or a product liability claim. When it happens due to the reckless and negligent actions of others involved, surviving family members of the victim have a right to hold those at fault accountable. Depending on the circumstances, there are three courses of action that may be available:
File a claim against the at-fault party's insurer: In many cases, the at-fault party may have some type of liability insurance in place to help offset your losses. However, the amount you are entitled to is limited by policy terms and this type of claim often fails to provide any sense of justice.
File a wrongful death lawsuit: Spouses, children, parents, or others who either represent the estate or are entitled to inherit from it have the option of filing a wrongful death lawsuit in Naples. This provides compensation for outstanding medical expenses, funeral costs, lost wages, and loss of companionship suffered by the victim's survivors.
File a survivor action: A legal cause of action does not die with the victim. A survival action in Florida allows family members to seek compensation for pain, suffering, and other losses that the victim would otherwise have been entitled to. It is generally an option in cases where personal injuries were not immediately fatal but instead, caused the victim's death at a later date.
Our Naples Wrongful Death Attorneys Help You Get Justice And The Compensation You Deserve
No amount of money can make up for the loss of a loved one or ease the grief that you and your family experience. However, filing a wrongful death lawsuit or a survivor action through the Collier County Civil Court allows you to hold the at-fault party accountable for their actions. It provides a sense of justice in cases where criminal charges may or may not have been filed while ensuring surviving family members are provided for in a way their loved one would have wanted.
Determining whether to file a wrongful death lawsuit or a survivor action involves careful consideration of the laws involved and the circumstances surrounding the case. To get the caring support and trusted legal guidance you need in this situation, reach out to Cardinal Law, P.A. Call or contact our Naples wrongful death lawyer online and request a consultation to discuss how we can help today.
Sources:
leg.state.fl.us/statutes/index.cfm?App_mode=Display_Statute&Search_String=&URL=0000-0099/0046/Sections/0046.021.html#:~:text=46.021%20Actions%3B%20surviving%20death%20of,the%20person%20prescribed%20by%20law
flcourts.org/Florida-Courts/Court-Locations/Second-District/Collier