How To Recover From Whiplash Injuries In Naples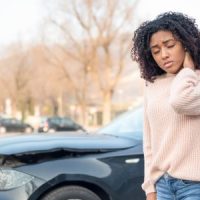 Whiplash is one of the most common types of personal injuries. It often happens as a result of motor vehicle accidents. However, it can also occur while engaging in sports and recreational activities or due to slips and falls. Our Naples personal injury lawyer shares what you need to know about whiplash injuries and how to get the compensation you need to recover.
What Is Whiplash?
When any type of accident causes sudden jarring to the upper body, bones, discs, muscles, tendons, or other soft tissues in the neck can get damaged as a result. This is commonly referred to as whiplash.
According to Johns Hopkins Medicine, the damage caused by whiplash often does not appear on standard x-rays, making a diagnosis difficult. Symptoms of whiplash can vary as well and may impact multiple other body parts. Among the most common include the following:
Neck pain and stiffness;
Limited range of motion;
Shoulder pain;
Lower back pain;
Weakness and tingling in the arms, hands, and feet;
Vision disturbances;
Headaches and dizziness;
Increased irritability;
Ringing in the ears.
Recovering From Whiplash Injuries
Whiplash is a serious medical condition that can leave victims suffering from chronic pain and long-term disabilities. In order to get a firm diagnosis, the Mayo Clinic advises that Computed Tomography (CT) scans and Magnetic Resonance Imaging (MRI) may be needed. Once you receive a diagnosis, pain medications, muscle relaxers, and physical therapy are often included in treatment.
Unfortunately, even with the proper medical care, whiplash can have major impacts on your health and your ability to work or engage in your favorite hobbies and activities. When it happens due to the reckless and negligent actions of others, you have the right to seek compensation in a claim. To help ensure you get the total amount you need to recover, follow these steps:
Report the accident immediately to the proper authorities;
Get the names and contact information for everyone involved, including witnesses;
Seek medical care promptly and follow all of your doctor's instructions regarding testing, treatment, and activity restrictions;
Keep copies of all medical records and statements showing lost wages or other expenses;
Contact our Naples personal injury lawyer before making statements to insurers or accepting any settlements.
Contact Our Naples Personal Injury Lawyer To Schedule A Consultation Today
As one of the most common and potentially serious types of personal injuries, whiplash can cause chronic pain and limited mobility. This can impact your health and your ability to work and provide for yourself and your family for years to come. When it happens due to negligence on the part of others involved, reach out to Cardinal Law, P.A. for trusted legal guidance in filing a claim.
While you focus on your recovery, our experienced Naples personal injury lawyer deals with insurance representatives and others involved on your behalf. You can count on us to help you get the maximum amount you are entitled to in a claim. Call or contact our office online to schedule a consultation today.
Sources:
hopkinsmedicine.org/health/conditions-and-diseases/whiplash-injury
mayoclinic.org/diseases-conditions/whiplash/diagnosis-treatment/drc-20378926