Punitive Damages In Naples Wrongful Death Claims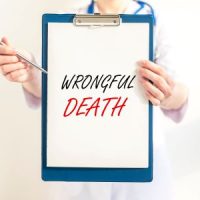 The unexpected loss of a loved one is devastating and particularly hard to accept when it happens due to the reckless actions of others involved. Referred to as a wrongful death, survivors are entitled to compensation from the at fault party involved. Our Naples wrongful death lawyer explains how punitive damages provide a sense of justice for the victim while deterring others from engaging in the same types of dangerous behaviors.
Wrongful Death Claims In Naples
Under the Florida Statutes, the Wrongful Death Act dictates the rights of survivors when loved ones are killed in 'accidents'. These generally do not just happen, but occur due to negligence on the part of others involved. Negligence means taking actions that put others at risk or failing to take reasonable precautions to prevent serious injuries.
Losing a loved one in such a manner is one of the most difficult things to deal with. On top of your grief, you could be facing outstanding expenses and financial insecurity due to losses in income. Filing a wrongful death claim in Naples helps you get a sense of justice and provides the compensation you and your family members need to heal in the aftermath. Common types of compensation available in a wrongful death lawsuit in Collier County include:
Economic damages, covering actual costs such as medical bills, funeral expenses, and lost wages and benefits;
Non-economic damages, compensating you for pain, suffering, loss of companionship, and loss of enjoyment in life;
Punitive damages, which is an additional amount that punishes the at fault party for gross negligence and helps to deter others from engaging in similar behavior.
Punitive Damages In Naples Wrongful Death Claims
According to the Florida Department of Highway Safety and Motor Vehicles (FLHSMV), more than 50 people are killed in car accidents in Collier County each year, which averages to more than two victims each month. Common types of crashes in which punitive damages may be awarded include:
When the driver was traveling at excessive rates of speed
Extreme recklessness in school zones or other areas where pedestrians gather;
Driving with a high blood alcohol content (BAC) level;
Engaging in other extremely reckless and willful behavior that puts others at risk.
Punitive damages are also available in other types of personal injury claims. Property owners, product manufacturers, and medical providers can all be held accountable for behavior that is grossly negligent. A punitive damage award may total up to two or three times other types of compensation awarded in your claim.
Reach Out To Our Naples Wrongful Death Lawyer
At Cardinal Law, P.A., we provide the caring support and professional legal representation needed in cases of wrongful death. Our Naples wrongful death lawyer helps grieving families get a sense of justice for their loved ones and the compensation they need in moving forward in the aftermath. To request a consultation, reach out and call or contact our office online today.
Sources:
leg.state.fl.us/statutes/index.cfm?App_mode=Display_Statute&Search_String=&URL=0700-0799/0768/Sections/0768.16.html
flhsmv.gov/pdf/crashreports/crash_facts_2020.pdf