Filing A Injury Claim More Complex In Multi-Vehicle Car Accidents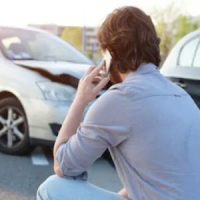 Any type of car accident can result in serious personal injuries. Unfortunately, getting the compensation you are entitled to is often a challenging process. The situation is even more complex in multi-vehicle crashes, in which several drivers may share blame. Our Naples car accident lawyer explains common issues in these claims and how to get the total amount you need to recover.
Multi-Vehicle Car Accidents Common In Naples
Multi-vehicle car accidents in Naples are unfortunately common. According to a February 2023 Fox 4 News report, this type of crash recently closed down the northbound lanes of traffic on Collier Boulevard at Rattlesnake Hammock Road.
Police responding to the scene report that six different vehicles were involved in the accident. They are continuing to investigate the case and offered no information on who was at fault or the severity of injuries suffered by victims involved. In our experience investigating these cases, it can take months to determine exactly how it happened and who can be held liable for damages. Common contributing factors often include:
Heavy traffic conditions;
High rates of speed;
Rain, fog, and other adverse weather;
Aggressive driving, such as cutting others off when passing, failure to yield, and tailgating;
Reckless driving, such as disregarding traffic signs and signals, being distracted or under the influence.
Getting The Compensation You Are Entitled To In A Multi-Vehicle Accident Claim
When car accident injuries in Naples happen, insurance policies you or the other driver have in place may help to offset your losses. With a multi-vehicle crash, disputes over who is to blame and the role each driver played in the incident can make obtaining a settlement difficult. In this situation, the best course of action may be to file a car accident lawsuit through the Collier County Civil Court.
A car accident lawsuit allows you to hold each at fault driver accountable, according to their percentage of the blame. Even if you were partly responsible, you may still be entitled to compensation under the Florida Statutes through the legal theory of comparative fault.
This involves determining the total amount of losses you suffered then apportioning responsibility among the various parties involved. For example:
You are involved in a car accident resulting in $100,000 in damages;
You were 30 percent responsible for the crash, meaning the amount you are entitled to collect is reduced by this amount, or $70,000;
There were two other motorists involved, who are responsible for the remaining 70 percent;
Driver A is responsible for 40 percent, meaning they would have to pay you $40,000, while driver B is responsible for the other 30 percent, or $30,000.
Get Our Naples Car Accident Lawyer On Your Side
Multi-vehicle car accidents in Naples are among the most complex claims. To get the total amount you may be entitled to, get Cardinal Law, P.A. on your side. Contact our Naples car accident lawyer online to request a consultation today.
Sources:
fox4now.com/collier-county/a-multi-vehicle-crash-has-shut-down-the-northbound-lanes-of-collier-boulevard
collierclerk.com/court-divisions/civil-court/
leg.state.fl.us/statutes/index.cfm?App_mode=Display_Statute&URL=0700-0799/0768/Sections/0768.81.html