Proving Others At Fault In A Naples Personal Injury Claim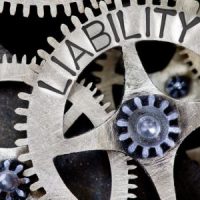 Personal injuries in Naples can have major impacts on your health. As a result, you may incur medical expenses, lost wages, and other costs totaling hundreds of thousands of dollars. Why should you have to pay when negligence on the part of others is responsible? Our Naples personal injury lawyer explains how proving they were at fault helps you get compensation.
Filing A Personal Injury Claim In Naples
Car, truck,  and motorcycle crashes, slips or falls, and boating or other sports and recreational accidents are all common causes of personal injuries in Naples. Even if symptoms are not severe at first, medical expenses, lost wages, and other costs involved can end up totaling significant amounts of money. When negligence on the part of others involved is to blame, Chapter 768 of the Florida Statutes gives you the right to hold them liable.
Negligence means they either acted in a way that posed significant risks to others or failed to take reasonable precautions to prevent accidents and injuries. Depending on the circumstances, there are typically two options for seeking compensation:
File a claim through insurance companies involved;
If insurance is not available or fails to adequately cover your costs, you may be entitled to file a personal injury lawsuit against them.
However, to be successful in either type of claim, you will need evidence proving they were at fault.
Gathering Evidence To Prove Others Are Fault For Your Personal Injuries
Whether you file a claim through an insurance company or a personal injury lawsuit in the Collier County Civil Court, you need evidence showing the negligence of others caused you to suffer actual harm. Medical records and statements from your doctor provide important evidence detailing your injuries. To prove the other party involved is at fault, you generally need the following:
Accident reports filed by police, security guards, or the property owner, explaining how it happened;
Statements from witnesses, detailing what they saw and the circumstances involved;
Photos or videos from the scene, showing the surroundings and the immediate impacts of your injuries;
Surveillance tapes from nearby traffic signals or businesses, which may show the moments leading to an accident;
Statements from accident reconstruction experts, which can be used in cases where the circumstances are unclear or in dispute. 
Typically, the best and most effective evidence is gathered in the immediate aftermath of your accident. However, due to the extent of your injuries, you may be unable to take the actions needed to obtain it. To protect yourself and your rights in a claim, get help from our experienced Naples personal injury lawyer.
Request A Consultation With Our Naples Personal Injury Lawyer
In the immediate aftermath of any type of accident resulting in personal injuries, reach out to Cardinal Law, P.A. as soon as possible. We can review your case and begin gathering the evidence needed to get you compensation. To request a consultation, call or contact our Naples personal injury lawyer online today.
Sources:
leg.state.fl.us/statutes/index.cfm?App_mode=Display_Statute&Search_String=&URL=0700-0799/0768/0768PARTIContentsIndex.html
collierclerk.com/court-divisions/civil-court/