Protecting Yourself Against Spring Bike Accidents In Naples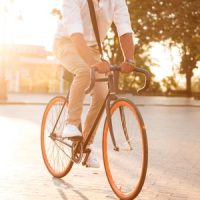 Longer days and warmer temperatures herald the coming of spring and allow many of us to resume some of our favorite hobbies and recreational activities. Bicycling is popular among residents, both as a means of transportation and a way to stay fit. Unfortunately, bicycle accidents in Naples are unfortunately common. To protect yourself, our Naples bicycle accident lawyer recommends taking a few precautions.
Preparation Helps Reduce Naples Bike Accident Injuries
Whether you ride a bicycle to stay fit, to get to and from work, or as part of the Naples Velo (NV) Bicycle Club or other cycling communities in the area, taking a few precautions prior to heading out can help to protect your safety.
To prepare for the change in season and increased opportunities for bicycling, make sure the bike you intend to use is in good working condition. Bicycling.com recommends doing the following:
Give your bike a good wash: Clean up any dust or dirt that may have accumulated over winter, and address problems with rust, which could impact your safety.
Check the tires: It is common for bike tires to lose air, particularly if your bike was sitting in storage over winter. Ensure they are properly inflated and check for tread and bulges or other defects that could cause a flat.
Check brakes, chains, and other bike parts: Mechanical issues can cause you to lose control of your bike while riding. Simply being stuck on the side of the road also puts you at risk.
Make sure your bike 'fits': Riding a bike that is either too big or too small increases accident risks. Make sure the overall size is right for you and adjust the seat, as needed.
Protecting Yourself Against Reckless Drivers
According to statistics from the Naples Pathways Coalition, roughly 175 bicycle accidents happen in our area each year. Spring is one of the most common times of year for them to occur. Making sure the bike you are riding is safe helps reduce your risks. However, the leading cause of bike accidents in Naples is reckless driving.
Speeding, running red lights or stop signs, and driving distracted or under the influence are all common behaviors on the part of motorists that put bicyclists at risk. To protect yourself, follow these tips:
Wear light, bright colors to increase your visibility;
Use hand signals when making turns or switching lanes;
Keep to bike paths as much as possible and avoid high-traffic areas;
Never assume a driver sees you or will stop to let you pass.
Our Naples Bicycle Accident Lawyer Helps You Get Compensation
Bicycle accidents in Naples are unfortunately common in the spring and can leave you suffering serious, potentially life-threatening personal injuries. When reckless drivers are to blame, Cardinal Law, P.A. helps you hold them accountable. To get the compensation you need to recover, call or contact our Naples bicycle accident lawyer online and request a consultation today.
Sources:
naplesvelo.com/
bicycling.com/repair/g20041902/summers-coming-have-you-prepped-your-bike-yet/
naplespathways.org/news/10961261