Ride Of Silence Remembers Victims Of Bicycle Accidents In Naples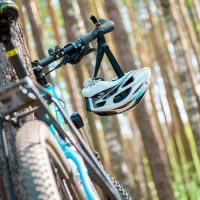 Riding a bike provides an inexpensive, fun, and environmentally-friendly form of transportation. However, whether you ride as a hobby or as a means of getting to or from work, it is important to be aware of the risks. Bicycle accidents in Naples can result in serious, potentially life-threatening personal injuries. Locally, bicycle enthusiasts recently gathered to remember victims of fatal bike crashes in Collier County.
Local Community Honors The Memory Of Bike Accident Victims 
The Ride of Silence is a global event held each year during May, designated as National Bike Month. It honors the memory of the many cyclists killed each year in fatal bike accidents. According to a May 18, 2022 Fox 4 News report, a group of local bicycle enthusiasts gathered in Naples recently to remember victims of bicycle accidents in Collier County.
The event was sponsored by the Naples Pathway Coalition and attended by friends and family of victims, as well as cyclists in the community. In addition to honoring victims of fatal bike accidents, it emphasizes safety and increases public awareness of actions on the part of motorists that put bicycle riders at risk. These include:
Aggressive driving, such as tailgating bicyclists and improper passing;
Distracted driving, a common cause of bicycle accidents in Naples;
Driving while under the influence of alcohol or drugs;
Failing to stop or yield in intersections and in other areas where bicyclists have the right of way.
Holding At-Fault Drivers Accountable For Bicycle Accidents In Naples
According to the Florida Department of Highway Safety and Motor Vehicles (FLHSMV), close to 150 bicycle accidents in Collier County happen each year. Recklessness on the part of automobile drivers is often to blame. If you or someone you love is injured or killed in a bike accident in Naples, you have the right to hold the at-fault driver accountable.
Automobile insurance the driver has in place can help compensate you for some of your losses. In the event a driver is uninsured or a bicyclist is killed or suffers severe personal injuries, filing a bicycle accident lawsuit is often the best option. In addition to providing a sense of justice for bike accident victims and their families, a lawsuit can entitle you to compensation for the following:
Current and future medical expenses;
Lost wages;
Future losses in income or benefits due when injuries result in long-term disabilities;
Funeral expenses, in the event of a fatal bicycle accident;
Compensation for pain, suffering, loss of companionship, and lost enjoyment in life.
Reach Out To Our Naples Bicycle Accident Lawyer
At Cardinal Law, P.A., we stand with local cyclists in honoring victims of fatal bike accidents in Collier County. If you or someone you love is involved in this type of crash, reach out to our Naples bicycle accident lawyer. To discuss your rights in filing a claim, call or contact our office online and request a consultation.
Sources:
fox4now.com/collier-county/cyclists-gather-to-remember-those-lost-or-injured-in-biking-accidents
naplespathways.org/
flhsmv.gov/pdf/crashreports/crash_facts_2020.pdf