Street Racing: Popular Past Time Increases Car Accident Risks In Naples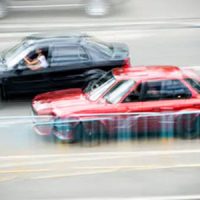 Street racing has always been a popular hobby among young people, despite the potential risks. It violates the law while endangering drivers and innocent people on the road. Unfortunately, it is an increasingly common problem. Our Naples car accident lawyer explains more about the risks.
Street Racing Endangers Other Road Users
Two young men were recently charged with street racing in Naples. According to an ABC 7 News report, they were caught on Tamiami Trail East and Peters Avenue in East Naples by a Collier County deputy patrolling the area. The officer's report indicates seeing a black Ford pickup and then a black Challenger speeding past him, with both vehicles accelerating in an attempt to get ahead of each other. They were traveling at speeds over 100 miles per hour, putting themselves and others in the area at risk.
Unfortunately, this is a problem that police encounter frequently. The Fast And Furious movie franchise sparked a revival of the extreme sport, particularly in Florida. However, it has become a dangerous issue in other cities throughout the United States as well.
According to a February 9, 2023 NBC 2 News report, a 41-year-old Naples woman was recently killed in a street racing accident that occurred while she was visiting the Chicago area. Apparently, she was an innocent bystander who was attempting to cross the street when she got caught up in street racing involving two Corvettes, who were weaving through traffic and traveling at high rates of speed. Both drivers now face criminal charges of street racing and aggravated homicide.
Criminal and Civil Liability For Street Racing In Naples
Under Florida Statutes, street racing is prohibited. This includes drag races, donuts, wheelies, stunt driving, street takeovers, and other behaviors. Drivers, organizers, other participants, and even spectators of these events can all face criminal charges. They can also face civil liability for any car accident injuries that occur as a result.
Innocent victims of street racing car accidents in Naples and their families may be entitled to file a personal injury lawsuit through the local court against the drivers and others involved. Compensation available in these types of cases includes:
Economic damages, covering medical expenses, lost wages, and other tangible costs;
Non-economic damages, compensating victims and their families for pain, suffering, and loss of enjoyment in life;
Punitive damages, which punish those at fault for particularly willful and dangerous behavior and can represent up to two or three times other amounts awarded.
Contact Our Naples Car Accident Lawyer And Request A Consultation Today
Street racing is a dangerous extreme sport that puts innocent bystanders at risk. If you or someone you love suffers serious personal injuries as a result, get our legal team at Cardinal Law, P.A. on your side. We help you hold those at fault accountable and get the compensation you need to recover in a claim. Call or contact our Naples car accident lawyer online and request a consultation today.
Sources:
abc-7.com/news/crime/2022/12/30/two-men-caught-street-racing-in-east-naples/
nbc-2.com/news/crime/2023/02/08/2-chicago-men-charged-for-killing-naples-woman-in-street-racing-crash/
leg.state.fl.us/statutes/index.cfm?App_mode=Display_Statute&URL=0300-0399/0316/Sections/0316.191.html