Five Ways To Protect Yourself Against The High Costs Of Personal Injuries In 2023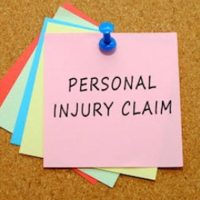 Personal injuries are one of the leading causes of death and disability in the United States. In addition to the heavy toll they can take on your health and mobility, financial losses can impact you and your family for years after. Our Naples personal injury lawyer offers five simple yet important tips to protect you and those you love in 2023.
Be Aware Of How Personal Injuries In Naples Happen 
According to the Centers For Disease Control and Prevention (CDC), close to 100 million people suffer unintentional, accidental injuries each year. Referred to as personal injuries, they typically happen due to the reckless actions of others. Among the most common causes include:
Motor vehicle accidents, involving cars, trucks, motorcycles, public transportation, and Uber or Lyft;
Pedestrian and bicycle accidents, which are particularly common in Naples;
Boating and other types of recreational accidents;
Sports-related accidents, impacting both players and spectators;
Slips and falls, or other accidents that occur on someone's property.
Take Reasonable Precautions To Protect Yourself And Others 
Considering the risks of personal injuries in Naples and how they frequently happen, it is important to take some reasonable precautions when driving to work, running errands, or engaging in your favorite activities. This includes:
Whether driving, walking, or riding a bike, obey all traffic rules and regulations;
Wear the proper shoes and clothing, depending on the type of outfitting, and invest in standard safety gear for sports and other activities;
When attending events, visiting stores, or otherwise on someone's property, avoid obvious dangers, keep an eye out for exits, and stay out of restricted areas.
Pay attention, focus on what you are doing and avoid distractions, and refrain from using alcohol in certain situations.
Report Any Type of Accident To The Proper Authorities Immediately 
When any type of accident happens and personal injuries are suspected, notify the Naples Police, onsite security, the property owner, or other authorities immediately. Make sure that an accident report is filed and that it details the exact time, location, and names and contact information of the people involved. Gather contact information for witnesses as well and, if possible, take pictures to document your injuries.
Avoid Downplaying Potentially Serious Personal Injuries
Whenever any type of personal injury is suspected, seek medical care immediately. Symptoms of serious conditions often appear minor at first but can worsen in the hours, days, or weeks after. Follow all doctor recommendations regarding testing and treatment, as well as work or activity restrictions. 
Get Professional Legal Help In Filing A Claim
Personal injuries can impact your health and financial security for years into the future. However, you only have one chance to get the compensation you are entitled to in a claim. To get the maximum amount you need to cover medical costs and other expenses, reach out to
Cardinal Law, P.A. For professional legal help, call or contact our Naples personal injury lawyer online today.
Sources:
cdc.gov/nchs/fastats/accidental-injury.htm
naplesgov.com/police#:~:text=Non%2DEmergency%3A%20239%2D213,4844%20or%20239%2D213%2D3000