Four Common Disputes That Lead To Denial Of Insurance Accident Claims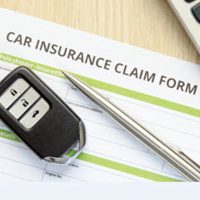 Insurance policies you or others have in place can help protect you when personal injuries happen. However, it is not uncommon for insurers to either deny or downplay claims. Our Naples personal injury lawyer explains four common types of disputes that may arise.
Common Causes of Accident Insurance Disputes
According to the Centers For Disease Control and Prevention (CDC), accidental injuries send close to 100 million people to hospital emergency rooms each year. They often occur due to motor vehicle accidents, which can impact drivers, passengers, pedestrians, or others involved, as well as from slips and falls or other injuries that occur on someone's property.
In these and other situations, you or other parties involved may have insurance in place that can help to cover your damages. However, getting insurance companies to pay often proves challenging. The following are four common reasons they are likely to dispute your claim:
Disputes over the terms of your policy.
Disputes over the terms of your policy are one of the most common reasons for denied claims. One late or missed payment could affect whether coverage is in effect and there is generally a long list of policy exclusions that insurers can use to avoid payouts.
Disputes over the circumstances surrounding your injuries.
It is important to report any type of accident or other incident resulting in personal injuries to the proper parties as soon as it happens. In motor vehicle accidents, call the police immediately. In the case of injuries that occur on another's property, notify onsite security or the property owner and request that an accident report be filed. Without a report, the insurer is likely to dispute whether or not it happened.
Disputes over who is at fault.
Personal injuries often happen due to negligence on the part of others involved. In this case, you are entitled to seek compensation through insurance policies they have in place. However, if the insurer can prove that you were even partially to blame, they can deny paying compensation.
Disputes over the severity of your injuries.
Even if there is no question as to the cause of your accident, who was to blame, and that you are entitled to compensation, you can still expect a certain amount of resistance from the insurance company. They may attempt to downplay the severity of your injuries and the total amount of compensation you need to recover.
Contact Our Naples Personal Injury Lawyers
The Insurance Information Institute (III) advises contacting an attorney when disputes arise over insurance claims. At Cardinal Law, P.A., we act as a strong legal advocate on your side and negotiate with insurance companies on your behalf, helping you get the maximum amount you are entitled to in a settlement.
To avoid getting less than the total amount you deserve, reach out to our Naples personal injury lawyer before making any statements or signing any documents. Call or contact our office online and request a consultation today.
Sources:
cdc.gov/nchs/fastats/accidental-injury.htm
iii.org/article/what-should-i-do-if-i-am-having-trouble-settling-my-claim