Holiday Shopping Risks For Crowd Surges And Other Common Causes Of Personal Injuries In Naples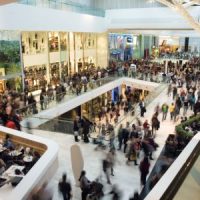 The holiday season is one the most profitable times of year for retailers, but for consumers, it can pose serious hazards. Beginning with post-Thanksgiving sales, there is an increased risk for crowd surges and other incidents resulting in serious personal injuries. Our Naples personal injury lawyer wants you to be aware of the dangers and ways to reduce becoming a victim.
Shopping Stampedes And Crowd Surges: Know The Risks
The day after Thanksgiving is one of the best shopping days of the year, as retailers feature drastic markdowns on everything from toys to electronics and household items. Unfortunately, in the aftermath, there are often news reports of stampedes, in which shoppers are crushed, knocked down, or otherwise suffer serious personal injuries.
The chance of being involved in this type of incident is relatively slim. However, crowd surges are far more common. According to Very Well Health, the difference is that a stampede requires room for people to run, potentially knocking down others. A recent example is the tragic Halloween stampede in Seoul that claimed the lives of nearly 150 people.
A crowd surge is what is more likely to occur either outside or inside stores, as crowds form lines waiting for merchants to open, announce limited-time sales, or replenish store shelves. Warning signs to be alert for include:
Large numbers of people assembling in a small area;
Limited access to exits or entrances;
Disgruntled people in the crowd and possible fights breaking out;
Pushing and other aggressive behavior.
Protect Yourself Against Personal Injuries While Holiday Shopping
Crowd surges pose a serious threat, particularly at post-Thanksgiving sales. To protect yourself, avoid overcrowded situations, keep an eye out for store entrances and exits, and maintain your perspective: no sale is worth risking your health or safety. Be aware of other ways personal injuries in Naples can happen during the holiday shopping season:
Parking lot accidents: According to the National Safety Council (NSC), the holidays are one of the most common times of year for parking lot accidents. People are generally more distracted, so remain vigilant when walking or driving through these areas.
Slip and fall accidents: Many stores are shorthanded during the holiday season. Unfortunately, this can cause issues with maintenance and safety. Cluttered store aisles and spills may not get addressed, increasing personal injury risks.
Getting struck by or against objects: When shopping, particularly in big box stores, be aware of vehicles or machinery used to restock shelves. Use caution near displays that appear unsteady and watch out for falling items, including loose store fixtures and holiday decorations.
Get Trusted Legal Guidance From Our Naples Personal Injury Lawyers 
When store owners fail to protect customers, such as by providing security or proper maintenance, they can be held liable for personal injuries that happen as a result. For trusted legal guidance in filing a claim, reach out to Cardinal Law, P.A. To request a consultation, call or contact our Naples personal injury lawyers online today.
Sources:
verywellhealth.com/how-to-stay-safe-in-a-crowd-surge-6824460
nsc.org/road/safety-topics/distracted-driving/parking-lot-safety