High Rates Increase Naples Uninsured Driver Car Accident Risks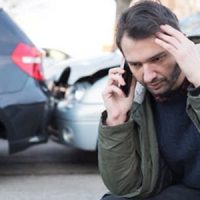 Auto insurance rates have always been high, but recent hikes are putting a real strain on motorists. Mandatory minimum insurance requirements help to protect everyone on the road, but the cost is causing many motorists to fall behind on their policies. This increases the risk of uninsured driver car accidents in Naples.
Reasons Behind Increasing Car Insurance Rates
With inflation, the cost of everything has been climbing lately. This includes auto insurance coverage, which is required by state law. While the Sunshine State already has some of the highest rates in the nation, many motorists are stunned to find their rates increasing even more.
A March 2023 Florida Weekly news report looks at some of the common reasons behind recent rate hikes. In addition to inflation, factors that may be increasing your auto insurance premiums include:
Increased risk: As car accident rates continue to climb, insurers are forced to pay out more in settlements. To make up for these payouts, they increase premiums.
Higher payout amounts: With the high costs of medical care, the total amount required to compensate victims has increased as well.
Administrative errors: Like other industries, insurance companies are having problems keeping up with staffing demands. As a result, existing employees can get overwhelmed, making administrative mistakes more likely to happen.
Greater salary demands: Minimum wage workers are not the only ones demanding salary increases. While insurance company executives are among the highest paid among all industries, there is always a demand for more.
Protecting Yourself Against Uninsured Car Accidents In Naples
Statistics from the Insurance Information Institute (III) show that Florida has one of the highest uninsured driver rates in the country, with more than 20 percent of all motorists failing to have a policy in place. While some drivers neglect to get coverage due to suspended licenses or other issues, the high cost of insurance definitely plays a role.
Rather than paying increasing premiums, motorists may do without coverage or allow current policies to lapse. This can have major impacts on other drivers in the event of a car accident in Naples. To protect yourself and your rights in filing a claim, follow these tips:
Make sure you have the mandatory amount of auto insurance coverage in place, which includes protection against uninsured drivers.
Avoid reckless driving behavior that increases the risk of a crash, such as aggressive driving, speeding, and driving distracted.
Report any type of crash or collision immediately to the authorities, exchange driver's license and contact information with the other driver, and gather names of witnesses and other evidence at the scene.
If the other driver is uninsured, contact our Naples car accident lawyer to discuss your rights in filing a lawsuit against them.
Request A Consultation With Our Naples Car Accident Lawyer Today
At Cardinal Law, P.A., we provide trusted legal guidance when car accidents in Naples happen and can help you avoid paying out-of-pocket in crashes involving uninsured motorists. To request a consultation with our Naples car accident lawyer, call or contact us online today.
Sources:
naples.floridaweekly.com/articles/whats-driving-auto-insurance-rates-in-florida/
iii.org/fact-statistic/facts-statistics-uninsured-motorists