How To Reduce Distracted Driving Car Accident Risks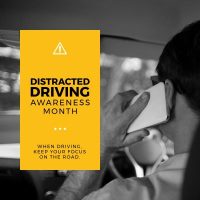 Being able to juggle multiple things at one time is an asset professionally and in your home and family life. However, some tasks require your undivided attention. Behind the wheel, it is important to stay focused. Not paying attention for even a few seconds increases car accident risks. April is Distracted Driving Awareness Month and our Naples distracted driving accident lawyer wants you to be aware of the dangers, as well as how to protect yourself.
Distracted Driving Awareness: Ways To Reduce Your Chances Of A Car Accident In Naples 
According to the Florida Department of Highway Safety and Motor Vehicles (FLHSMV), distracted driving is a common factor in the more than 5,000 car accidents in Collier County that happen each year. Driving a motor vehicle is a complex task and engaging in any other activity or allowing your mind to wander increases the risk of a crash or collision.
You may be aware of the dangers associated with talking on cell phones and texting behind the wheel, but these other common behaviors can increase your chances of a car accident in Naples as well:
Changing car stereo or GPS settings;
Adjusting your appearance in the rearview mirror;
Drinking coffee and other beverages or eating any type of food;
Reaching for items in your handbag, glove compartment, or on the seat next to you;
Passing items or otherwise attending to children in the back seat.
During Distracted Driving Awareness Month, public safety officials call attention to potential dangers. To protect yourself and your passengers, the National Highway Traffic Safety Administration (NHTSA) urges keeping your eyes on the road, your hands on the steering wheel, and your mind on the road at all times.
How To Protect Yourself Against Distracted Drivers 
The Florida Ban on Texting While Driving Law (Section 316.305 of the Florida Statutes) makes using handheld devices while behind the wheel illegal. Unfortunately, this does little to dissuade some motorists. You may be able to spot distracted drivers due to their behavior, which includes jerking movements, swerving in and out of lanes, and driving either above or below posted speed limits.
If you suspect another driver is distracted, keep your distance. If you are involved in a car accident in Naples in which distracted driving may be to blame, follow these steps:
Notify law enforcement immediately;
Exchange contact information with the driver;
Take photos at the scene and get the names of any witnesses;
Seek medical attention;
Contact our Naples distracted driving car accident lawyer. 
Our Naples Distracted Driving Accident Lawyer Helps You Get The Compensation You Are Entitled To 
It can be challenging to prove the other driver was distracted when a car accident in Naples happens. At Cardinal Law, P.A., we conduct a thorough investigation and gather the evidence needed to hold them accountable. To get the compensation you are entitled to, call or contact our Naples distracted driving accident lawyer online and request a consultation.
Sources:
flhsmv.gov/pdf/crashreports/crash_facts_2020.pdf
nhtsa.gov/april-distracted-driving-awareness-month#:~:text=April%2C%20which%20is%20national%20Distracted,car%20in%20a%20safe%20location.
leg.state.fl.us/statutes/index.cfm?App_mode=Display_Statute&URL=0300-0399/0316/Sections/0316.305.html