Brain Injury Awareness: Know The Warning Signs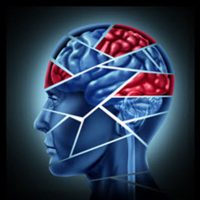 Brain injuries are one of the most common types of personal injuries in Naples. They can happen in any type of accident as a result of bumps, blows, sudden shaking, or jolts to the head. While symptoms are often subtle at first, brain injuries can have serious impacts on your health and way of life. In honor of Brain Injury Awareness Month, our Naples brain injury lawyer wants you to be aware of the risks and warning signs to be alert for.
How Do Brain Injuries In Naples Happen?
March is designated as National Brain Injury Awareness Month. According to the Brain Injury Association (BIAUSA), the goal is to make the public more aware of how common brain injuries are, how they happen, and the ways in which they impact both victims and their families.
Traumatic brain injuries (TBI) often occur as the result of different accidents, in which the reckless and negligent actions of others are responsible. Some of the most common causes include:
Motor vehicle accidents, involving cars, motorcycles, trucks, or other vehicles;
Pedestrian and bicycle accidents;
Boating and other recreational accidents;
Sports-related accidents, which are a leading cause of brain injuries among young people;
Slips and falls, or any type of accident on another's property.
Any type of bump, blow, or jolt to the head has the potential to disrupt neural pathways, resulting in brain injuries that can be severe and potentially life-threatening. If a head or brain injury is suspected, it is important to get medical care immediately.
Warning Signs Of Potential Brain Injuries
For victims, brain injuries can have major impacts on their health. They can cause serious physical, mental, and cognitive impairments, impacting various body functions and requiring extensive medical care and rehabilitation. Traumatic brain injuries take a toll on you financially as well and may prevent you from working while leaving you dependent on others for care.
Recognizing brain injuries in Naples and getting treatment as soon as possible is a top priority. The Mayo Clinic advises being alert for the following warning signs:
Loss of consciousness after an accident;
Feeling dizzy and having difficulty walking;
Vision disturbances, such as seeing double;
Severe headaches, which can become chronic;
Memory impairment;
Lack of coordination;
Problems communicating or understanding what is said;
Vomiting and nausea;
Changing in personal or temperament;
Mental health issues, including anxiety, depression, and flying into fits of rage.
Our Naples Brain Injury Lawyer Is Here To Help
Brain injuries in Naples are among the most common types of personal injuries and can have major impacts on your long-term health. They often happen as a result of accidents in which others are to blame. In this situation, you can count on Cardinal Law, P.A. to help you hold them accountable.
Our experienced Naples brain injury lawyer provides the caring support and professional legal representation you and your family need in filing a claim. To discuss your options, reach out and call or contact our office and request a consultation today.
Sources:
biausa.org/public-affairs/public-awareness/brain-injury-awareness
mayoclinic.org/diseases-conditions/traumatic-brain-injury/symptoms-causes/syc-20378557