Preventing Personal Injuries Over The Holidays: Slow Down And Stay Focused This Season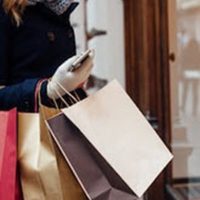 The holidays provide a welcome distraction from the recent devastation caused by Hurricane Ian in Naples and the surrounding areas. However, it is important to pace holiday activities and avoid putting too much pressure on yourself. Our Naples personal injury lawyer explains how slowing down and staying focused during the season can help reduce your accident risks.
Four Common Reasons Personal Injuries Tend To Spike Over The Holidays
The holidays are one of the busiest times of year. It is also the time when personal injuries are most likely to happen. According to the Florida Department of Highway Safety and Motor Vehicles (FLHSMV), car accidents peak throughout from Thanksgiving to Christmas Day and put motorists, pedestrians, and others on the road at risk. Unfortunately, these are not the only types of accidents that can happen.
Fires, slips and falls, injuries due to dangerous or defective products, and other mishaps can happen as well, resulting in serious personal injuries. There are four common reasons why they tend to spike during the holidays:
Rushing: Speeding on local roads and in parking lots, rushing to get through crowded stores, or performing other tasks too quickly increases the risk of personal injuries.
Distractions: With the recent storm, people in our area have a lot on their mind. The spectacle and accompanying pressures surrounding the holiday season make being distracted a major risk.
Increased alcohol use: While there is nothing wrong with having a few drinks to celebrate the holidays, be aware of the tendency to drink more at this time of year and the impact it could have on your personal safety.
Being tired: Holiday shopping, socializing, and working extra hours to afford gifts can cause you to get less sleep. Be aware that missing even an hour at night can have the same impacts on your vision, reaction times, and judgment as having a few drinks.
Slow Down And Take Care Of Yourself This Holiday Season
Regardless of how festive you feel during this holiday season, it is important to slow down and take care of yourself. Holiday burnout is real and dramatically increases your personal injury risks. To protect yourself, follow these tips:
Practice mindfulness: The website Mindful.org offers five simple exercises that can help you stay more focused and in the moment.
Lower your expectations: Avoid putting too much pressure on yourself or others this holiday season.
Pay attention: Whether you are at home, driving, or in the store, be aware of how personal injuries can happen.
Slow down: Avoid rushing, trying to get too much done at once, or overloading your schedule. Take your time and try to enjoy the season.
Reach Out To Our Naples Personal Injury Lawyers
Personal injuries tend to spike during the holiday season. At Cardinal Law, P.A., we help you get the compensation you need to recover. To discuss your options in filing a claim, request a consultation today with our Naples personal injury lawyers.
Sources:
flhsmv.gov/pdf/crashreports/crash_facts_2020.pdf
mindful.org/take-a-mindful-moment-5-simple-practices-for-daily-life/