Protecting Loved Ones From Nursing Home Negligence In Naples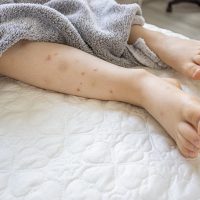 For older adults, injuries, illnesses, or chronic medical conditions can leave them unable to provide for themselves properly. Nursing homes help ensure they get the care and protection they need. However, it is important to be thorough in selecting a nursing home and alert for signs of negligence once your loved one moves in.
Our Naples nursing home negligence lawyer provides the caring support and professional legal representation needed to hold at-fault staff members and administrators accountable. Find out how to select the right nursing home in Naples, as well as warning signs you need to be aware of.
Choosing a Naples Nursing Home
Within an aging population, there is a high demand for long-term care. The Florida Health Care Association reports that there are nearly 700 nursing homes located throughout the state. Over 70,000 residents currently live in nursing homes, paying an average cost of roughly $100,000 per year.
Making the decision to move a loved one into a nursing home is never easy. Unfortunately, cases of nursing home abuse and neglect in Collier County and other nearby areas are common. When choosing a safe place, Medicare offers some general tips:
Make sure the home and administrators are licensed through the state;
Meet the staff members who will be providing for your loved one and check their credentials;
Review services offered to ensure your loved one gets the care and attention they need;
Make unannounced visits and observe the general mood at the facility;
Check dining accommodations and make sure the food offered is fresh, healthy, and appealing;
Request to speak with residents and their families;
Make sure the nursing home appears clean, well-lit, and has up-to-date furnishings;
Choose a nursing home that is centrally located so that friends and family can pay frequent visits.
Warning Signs To Be Alert For During Nursing Home Visits
Older adults are one of the most vulnerable population groups. According to the National Council On Aging, elder abuse and neglect is unfortunately common and impacts over five million people over 65 each year. It is common in nursing home settings, and victims are often either unable or unwilling to tell their family or friends what they are experiencing.
If you have a loved one in a nursing home, it is important to remain vigilant. Signs of nursing home abuse and negligence include:
Changes in personality, such as being more anxious, depressed, or withdrawn;
Unexplained cuts and bruises;
Worsening medical condition, indicating a lack of care;
Dramatic weight loss or gain;
An unkempt appearance;
A lack of personal hygiene or room cleanliness;
Appearing fearful or intimidated, particularly around certain staff members.
Contact Our Naples Nursing Home Negligence Lawyer Today
At the Cardinal Law Firm, we protect nursing home residents and their families against abuse and negligence. If you suspect this is happening, notify the authorities right away. To hold those at fault accountable, call or contact our office. Request a consultation with our Naples nursing home negligence lawyer today.
Sources:
fhca.org/media_center/long_term_health_care_facts
medicare.gov/sites/default/files/2018-07/nursing-home-checklist.pdf
ncoa.org/article/get-the-facts-on-elder-abuse