Loved One In A Nursing Home? Watch For These Signs Of Negligence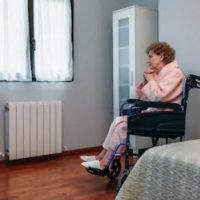 Nursing homes in Naples can help provide much-needed care for older adults, many of who are otherwise no longer able to provide adequately for themselves. While this can help in ensuring they get the medical help, personal care, and socialization they need, it can also pose certain risks. Negligence is one of the most common types of elder abuse and can happen even in highly rated nursing homes. Our Naples nursing home negligence lawyer wants you to be aware of the risks and warning signs to watch out for.
Common Types Of Nursing Home Negligence In Naples
According to the Florida Health Care Association (FHCA), there are close to 700 nursing homes located throughout the state. These provide care for nearly 80,000 residents. With an overall increasing older population, the demand for nursing home services is at an all-time high.
Unfortunately, despite the demand for services, staffing continues to be an issue. With many nursing home workers stretched thin, cases of nursing home neglect have become more common.
Many families and friends of older adults go to great lengths in researching facilities to provide care for their loved ones. However, neglect can happen even in nursing homes that appear nice and are well-rated. Among the most common types of negligence found in Naples nursing homes include:
Not providing adequate socialization for residents;
Not ensuring their general nutritional needs are met;
Allowing patients to become dehydrated;
Not promptly diagnosing medical conditions;
Not properly monitoring medications and any side effects residents may suffer;
Not monitoring them properly in daily activities and personal tasks, increasing the risk of injuries.
Signs of Nursing Home Negligence
Elder abuse and neglect is a serious problem, both in Florida and throughout the United States. According to the Centers for Disease Control and Prevention (CDC), it impacts one in ten older adults. One of the places it happens most frequently is in nursing homes.
Compared to other types of abuse, nursing home neglect is often subtle. However, it can still cause serious harm, impacting the victim's physical and mental health and potentially hastening an otherwise early death. It is important for family and friends who have loved ones in nursing homes in Naples to be alert for warning signs. These include:
Not taking part in activities;
An overall depressed attitude;
An unkempt appearance;
A messy or unclean living environment;
Unaddressed medical symptoms;
Increase in medical problems or the severity of existing conditions;
Increase in infections that could otherwise be prevented;
Declines in general mobility;
Dramatic losses in weight;
Injuries due to slips and falls or other accidents.
Contact Our Naples Nursing Home Negligence Lawyer Right Away
If you suspect a loved one is suffering from nursing home neglect, reach out to Cardinal Law, P.A. We can take action to protect them while holding nursing home facilities and their workers accountable. To request a confidential consultation, call or contact our Naples nursing home negligence lawyer today.
Sources:
https://www.fhca.org/media_center/long_term_health_care_facts
https://www.cdc.gov/violenceprevention/elderabuse/fastfact.html