Reduce Naples Car Accident Injury Risks During Hurricane Season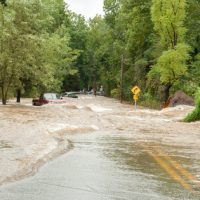 Summer may be winding down in Naples, but that means hurricane risks are ramping up. Throughout the Gulf Coast, the period from mid-August to October tends to be the most active part of the hurricane season. As local officials and news stations provide tips to help residents prepare, our Naples car accident lawyer wants you to be aware of how you can reduce personal injury risks.
Preparing For Potential Summer Storms
As with other places throughout the country, Naples has experienced one of the hottest summers on record. While rainfall has not been as abundant, that is likely to change as the most active part of hurricane season approaches.
NBC News 2 typically picks the second week of August to host its annual Hurricane Week. Locals throughout the area tune in for everything from hurricane predictions to how to make their homes more storm-proof.
One important area to address during this time is transportation safety. Motor vehicle accidents pose significant risks. To protect yourself and your loved ones, follow these tips:
Make sure your vehicle is well-maintained during hurricane season;
Keep a full tank of gas at all times;
If you plan on taking any type of road trip, check the weather forecast in advance;
Be aware of local evacuation routes;
Make sure your vehicle has emergency supplies, such as water, snacks, a cell phone charger, a flashlight, blankets, and flares;
Any time inclement weather is in the forecast, stay off the road if possible and avoid walking, riding a motorcycle, bicycling, or other activities.
Protecting Yourself During Storms
The City of Naples held an open house for residents in July 2023 and offered hurricane-preparedness tips for the coming season. When a hurricane is forecasted or in the event of heavy tropical storms, common at this time of year, be cautious on local roads. To reduce car accident risks, follow these safety tips:
Keep an eye on local forecasts, as storms can worsen abruptly;
If you are in a mandatory evacuation zone, leave earlier rather than later;
Be aware that wet, rainy weather is one of the most dangerous conditions to drive in;
Avoid using your high beams, which can cause glare for other drivers;
Avoid speeding and go well below the posted limit, depending on weather conditions;
Be cautious of puddles, which are often deeper than they appear;
Keep off the roads at the height of the storm and after, as this can hinder emergency workers;
If you must drive locally, be alert for road closures and have alternate routes planned in advance.
Our Naples Car Accident Lawyer Is Here To Help
Cardinal Law Firm has weathered decades of storm seasons in Naples and knows firsthand the serious risks residents face. We are here to help when accidental injuries happen for any reason, providing the professional legal representation you need to get compensation. To request a consultation with our Naples car accident lawyer, call or contact us online today.
Sources:
nbc-2.com/hurricane-week/
naplesgov.com/hurricane