Uninsured Driver Car Accidents In Naples: How To Get The Compensation You Need To Recover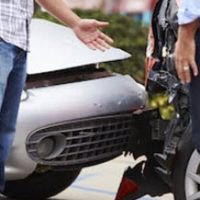 Car accidents in Naples often result in serious personal injuries. These can take a heavy toll on your health, as well as your financial security. When the reckless actions of other drivers are to blame, you have the right to hold them accountable. Our Naples car accident lawyer explains how to get the compensation you deserve in cases involving uninsured drivers.
Uninsured Drivers In Naples: Know The Risks
Drivers in Florida are required to maintain a mandatory minimum amount of auto insurance coverage. This helps to protect them and other motorists involved in the event of a car accident. However, many drivers fail to have a policy in place.
According to the Insurance Information Institute (III), Florida has one of the highest rates of uninsured drivers in the country. More than 20 percent of the people you are likely to encounter on the road are uninsured. Driving without insurance could result in serious penalties, including heavy fines and loss of your driver's license. It could also leave you personally liable in the event a car accident in Naples happens. Why do motorists take this risk? Common reasons include:
They mistakenly allowed a policy to lapse;
They cannot afford or do not want to pay for coverage;
They do not have a valid driver's license or vehicle registration;
Prior traffic infractions or DUIs make obtaining a policy nearly impossible.
What To Do When An Uninsured Driver Car Accident In Naples Happens
Auto insurance helps to provide protection in the event of a car accident in Naples, preventing you from having to pay the high costs of medical expenses, lost wages, and property damages out of pocket. While policies you have in place may help to offset some of your losses, being involved in a collision with an uninsured driver can have major financial ramifications.
What should you do if a car accident with an uninsured driver happens? You may have the option to take them to court. Filing a car accident lawsuit through the Collier County Civil Court system can help you get the compensation you deserve. It allows you to hold the at-fault party personally liable for damages you suffer due to their actions. Once a judgment is issued in court, they are required to pay. Failing to satisfy this debt could result in additional legal actions, including:
Wage garnishment;
Seizure of assets, such as funds in bank accounts and tax refunds;
Liens on property they own, preventing them from selling it until after the debt is paid.
Request A Consultation With Our Naples Car Accident Lawyers To Discuss Your Options
Why should you have to pay the high costs associated with a car accident when another driver is to blame? At Cardinal Law, P.A., we help you get the compensation you deserve. To discuss your options in dealing with uninsured drivers, call or contact our Naples car accident lawyers online and request a consultation today.
Sources:
iii.org/fact-statistic/facts-statistics-uninsured-motorists
app.collierclerk.com/court-divisions/civil