Evidence Needed In A Personal Injury Claim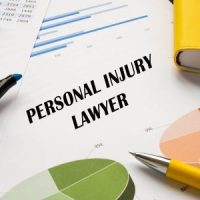 Personal injuries in Naples can have major impacts on your life. When negligence on the part of others is to blame, you have the right to hold them accountable. Our Naples personal injury lawyer explains more about the process of filing a claim and the types of evidence needed.
Filing A Personal Injury Claim In Naples
Accidental injuries can happen for a variety of reasons and are a leading cause of death and disability. Even in seemingly minor cases, personal injuries you suffer could impact your health and financial security for years into the future. When another person's negligence is responsible, you may be entitled to compensation in a claim.
Negligence is a legal term that means taking actions that put other people at risk or failing to take reasonable precautions that could have otherwise prevented personal injuries. Depending on the circumstances, the at-fault party may have insurance in place to help cover your losses. If insurance is unavailable or fails to cover your costs, you may be able to file a personal lawsuit against them. Under the Florida Statutes, compensation available includes:
Economic damages, covering medical expenses, lost wages, and other tangible costs;
Non-economic damages, compensating you for pain and suffering;
Punitive damages, which punish the at-fault party in cases of gross negligence.
Gathering the evidence needed to prove negligence is one of the first steps in filing a claim.
Evidence That Can Help You Get Compensation In A Personal Injury Claim
In order to file an insurance claim or a personal injury lawsuit through the Collier County Civil Court, you need to prove an accident happened, the other party was at fault, and you suffered financial losses as a result. To do this, you will need to gather evidence, which typically includes the following:
Accident reports: Whenever any type of accident occurs, it is important to report it to the proper authorities immediately. Police reports help record important details and play a major role in filing a personal injury claim in Naples.
Photos and videos: If possible, take photos or videos with your cellphone at the scene. Document the area and any damages you suffered. We can also subpoena nearby surveillance camera footage, which may show how the accident occurred.
Witness statements: Get the names and contact information for any witnesses at the scene. Corroborating statements often prove crucial in your case.
Medical records: You need to prove you suffered personal injuries as a result of another's negligence actions. We can help you gather all medical records and statements from providers.
In addition to the above, statements from accident reconstruction experts or others with specialized knowledge can provide important insights into your case.
Contact Our Naples Personal Injury Lawyers
Gathering the evidence needed to file a personal injury claim is challenging, particularly when you are still recuperating. At Cardinal Law, P.A., our Naples personal injury lawyers are here to help. To get the caring support and professional legal representation you need, contact our office and request a consultation today.
Sources:
flsenate.gov/Laws/Statutes/2011/768.81
app.collierclerk.com/court-divisions/civil