Be On Your Guard When Dealing With Car Accident Insurers In Naples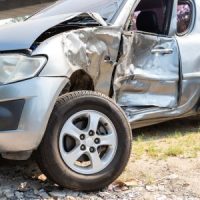 Automobile insurance is required in Florida. It is designed to protect motorists in the event of a car accident, reimbursing them for their property damages, medical expenses, and lost wages. You pay a hefty premium for these policies and after years of faithfully making payments, it can come as a shock to file a claim only to have it denied or disputed. Our Naples car accident lawyer explains why you need to be on guard when dealing with insurers and common tactics they use to dispute claims.
Tactics Insurers Use To Dispute Claims  
The Florida Department of Highway Safety and Motor Vehicles (FLHSMV) advises that all drivers in the state are required to maintain a mandatory minimum amount of motor vehicle insurance coverage. This includes personal injury protection (PIP), which can help offset your medical expenses, and property damage liability (PDL), covering any damages you cause to another driver's vehicle.
Policy premiums are expensive, but at least provide protection if the unexpected happens. Unfortunately, motorists are often shocked when they do file a claim only to have the insurance company balk at paying. Tactics they may employ include:
Disputing the terms of your coverage;
Debating whether the policy was in effect;
Accusing you of being responsible for a crash;
Downplaying the extent of your injuries or the other damages you suffer.
Tactics To Protect Yourself When Filing A Car Accident Claim
Car accident insurers rake in billions in premiums and one way to protect profits is to deny claims. Bankrate warns that in addition to balking at making payments, they are likely to significantly increase your premiums after a car accident, regardless of how it happened or who is at fault.
To protect yourself when dealing with these companies, it is important to have your own tactics to employ. Our Naples car accident lawyer recommends the following:
Make sure your claim is thoroughly documented: File a police report, obtain contact information for witnesses, and keep thorough records regarding your injuries and the medical care you receive.
Avoid downplaying damages: Even minor car accident injuries can impact your health and ability to work for years to come. Factor potential future costs into your claim and avoid accepting less than the total amount you need to recover.
Carefully consider any offers: Insurance companies know you want your money and so many offer you an immediate settlement. Be aware that this offer is likely to be considerably less than the total amount you deserve. Do your own calculations in terms of current and future costs, take your time in considering settlement offers, and do not hesitate to ask for more than the insurance company is currently offering.
Request A Consultation With Our Naples Car Accident Lawyer
Before making statements to insurers, signing any documents, or accepting a settlement offer, speak with Cardinal Law, P.A. first. We can help in negotiating the maximum amount you deserve. To request a consultation, call or contact our Naples car accident lawyer online today.
Sources:
flhsmv.gov/insurance/
bankrate.com/insurance/car/rates-after-an-accident/