Construction Sites In Naples Pose Risks To Passersby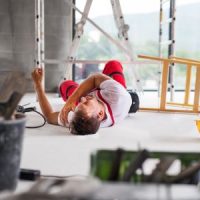 There always seems to be some type of construction going on in Naples. Whether it involves the building of new homes or renovations of local office buildings, it is important for passersby to be aware of the risks. Accidental injuries impacting innocent passersby are unfortunately common. Our Naples construction accident lawyer explains some of the common hazards and what to do if injuries happen.
Construction Site Accidents: Know The Risks  
Construction sites are dangerous places. According to the Occupational Health and Safety Administration (OSHA), more than 20 percent of job-related injuries occur in the construction industry. These accidents do not just impact workers but also pose hazards to passersby in the area.
Being anywhere near a construction zone could put you at risk. Unfortunately, construction site accidents can result in severe and potentially life-threatening personal injuries. Among the most common types of construction site accidents in Naples include:
Being struck by falling objects and construction debris;
Being caught in or between construction vehicles and machinery;
Slip and fall accidents due to dangerous and uneven walking surfaces;
Electrocutions due to contact with live wiring;
Exposure to harsh chemicals, toxic fumes, and gasses.
These accidents can impact nearby workers, pedestrians, and motorists passing through the area. Common construction site injuries include broken bones, deep cuts and lacerations, concussions, torn muscles or tendons, herniated discs, burns, and breathing disorders. When they happen due to the reckless actions of the construction company or those who work for them, you have the right to hold them accountable in a claim.
What To Do When A Construction Site Accident In Naples Happens
Construction workers are protected against the high costs associated with accidental injuries through workers' compensation and other insurance policies that are often in place. Unfortunately, when passersby are injured due to construction site accidents, getting compensation for their damages often proves challenging.
The City of Naples keeps a close eye on building and construction compliance and encourages the community to report unsafe conditions. When a construction site accident does occur, it is important to take the following steps:
Notify the police and the property owner immediately so that an accident report can be filed;
Make note of exactly when and where the accident happened, as well as any obvious causes;
Get names and contact information for the construction company, nearby contractors and workers, and any witnesses who may have seen what happened;
Seek medical attention as soon as possible, regardless of the severity of your injuries, and adhere to your doctor's instructions regarding follow-up care.
Contact Our Naples Construction Accident Lawyer
Construction companies have insurance to protect them against liability for accidents. However, getting the compensation you are entitled to often proves challenging. At Cardinal Law, P.A., we protect your rights in dealing with these companies and help you get the maximum amount you are entitled to in a claim. Contact our Naples construction accident lawyer to request a consultation today.
Sources:
osha.gov/data/commonstats
naplesgov.com/building/page/construction-site-activity-complaints-hours