Construction Accidents: A Common Cause Of Personal Injuries In Naples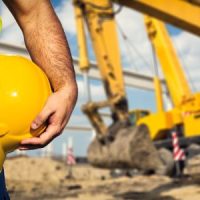 Construction sites are inherently dangerous places. Accidents are common and can impact workers, people in nearby stores or buildings, and anyone passing by. Personal injuries that occur as a result can be devastating, jeopardizing your health and ability to provide for yourself and your loved ones for years into the future. Our Naples construction accident lawyer explains more about how these accidents happen and how you can get the compensation you need to recover in a claim.
Common Types of Construction Site Accidents 
The construction industry is one of the most dangerous job fields and workers have one of the highest personal injury rates of any occupation. However, they are often not the only ones at risk. When a construction site accident happens, it can endanger anyone nearby.
With the amount of ongoing construction in our area, construction accidents in Naples are a serious concern. According to the Occupational Safety and Health Administration (OSHA), the following are referred to as the "fatal four', as they are the most common type of construction accidents and often result in severe and potentially life-threatening personal injuries:
Slip and fall accidents: These are particularly dangerous when working at heights, while clutter and debris on job sites and in the surrounding areas pose risks for workers and passersby.
Getting struck by objects: Falling objects, such as building materials or tools, are a major hazard on job sites. Getting struck by these objects can cause serious harm.
Getting caught in or between objects: Motor vehicle, construction equipment, and machinery accidents are common on construction sites.
Electrocutions: Exposed wiring and problems with power lines are hazards that can result in serious personal injuries.
In addition to the fatal four, crane accidents, machinery malfunctions, and ground or building collapses are other common causes of construction accident injuries.
Seeking Compensation For Construction Site Accident Injuries
As an employee, you are generally protected against injuries suffered on the job accidents by workers' compensation in Florida. This covers the costs of medical expenses associated with your injuries, reimburses you for lost wages, and provides compensation for long-term disabilities. However, as many construction workers are independent contractors, they may not be eligible for these benefits.
You may be entitled to compensation through a personal injury claim for damages suffered in a construction site accident in the following types of cases:
If you are a construction worker and not eligible for workers' compensation;
If your workers' compensation claim was denied;
If negligence on the part of other workers, the construction company, or material and product manufacturers is involved;
If you were a bystander or passerby who was injured due to negligence of the construction company or a construction site accident.
Discuss Your Options With Our Naples Construction Accident Lawyer
At Cardinal Law, P.A., we provide the professional legal representation you need to get compensation when construction accidents happen. To discuss your options in filing a claim, call or contact our Naples construction accident lawyer online and request a consultation today.
Sources:
osha.gov/sites/default/files/publications/construction_hazards_qc.pdf
myfloridacfo.com/division/wc/