Burn Injury Awareness Week: Know The Risks And How To Protect Yourself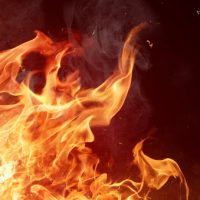 Burn injuries can happen due to any type of accident and are among the most painful and potentially severe types of personal injuries in Naples. During the month of February, public safety groups work to raise awareness of the hazards. Our Naples personal injury lawyer explains more about National Burn Injury Awareness Week and what to do if you or someone you love is a victim.
Raising Awareness Of Burn Injuries In Naples 
In 2023, February 5th through 11th is designated as National Burn Injury Awareness Week. Sponsored annually by the American Burn Association, it calls attention to the risks and how burn injuries can happen.
Burns are often associated strictly with fires but are also caused by contact with hot objects, harsh chemical, electrical wiring, or even excessive sun exposure. While the home is one of the most common places for them to happen, they can occur anywhere. Common types of accidents that often result in burn injuries in Naples include:
Car accidents;
Motorcycle accidents;
Pedestrian and bicycle accidents;
Boating accidents;
Construction accidents;
Sports and recreational accidents;
Accidents that occur in stores, restaurants, hotels, and other public places. 
Protecting Yourself When Burn Injuries In Naples Happen 
Burn injuries in Naples are extremely painful, cause permanent scarring, and may even prove life-threatening. The Mayo Clinic advises that these injuries are generally categorized by the degree to which they penetrate skin and underlying organs and soft tissues:
First degree burns: These affect the outer layer of the skin, known as the epidermis. While considered the most minor type of burn injury, they can still cause serious harm, particularly if they cover large portions of the body.
Second degree burns: These are burn injuries that penetrate the epidermis or outer layer of skin to impact underlying tissue, or the dermis. These typically cause blisters, severe pain, and permanent disfigurement.
Third degree burns: The most serious type of burn, these penetrate to underlying tissues and potentially impact internal organs or body systems. They typically appear ashen in color and leathery. As they often destroy underlying nerves, victims may not experience sharp pain. However, they can be life-threatening and recovery can be a long, extremely painful process.
Burn injuries can end up causing long-term disabilities for victims, preventing them from working and impacting both them and their families for years after. When they happen due to any type of accident in which others are to blame, you have the right to hold those at-fault liable for medical expenses, lost wages, and other losses you suffer as a result.
When Burn Injuries Happen, Reach Out To Our Naples Personal Injury Lawyer
If you or someone you love suffers burn injuries in Naples, reach out to Cardinal Law, P.A. We provide the caring support and professional legal representation you need to get compensation. Call or contact our office online to request a consultation with our Naples personal injury lawyer today.
Sources:
ameriburn.org/advocacy-and-prevention/burn-awareness-week/
mayoclinic.org/diseases-conditions/burns/symptoms-causes/syc-20370539