Intersection Safety: How To Reduce Naples Car Accident Risks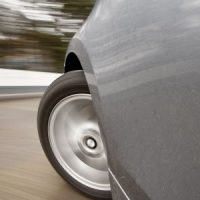 As one of the most common causes of personal injuries, car accidents in Naples pose serious hazards for all drivers. While they can happen anywhere, intersections are typically where motorists are most vulnerable. While infrastructure issues can make them more likely to happen, reckless behavior on the part of one of the drivers involved is often to blame. Our Naples car accident lawyer explains common contributing factors in these crashes and steps you can take to help reduce your risks.
Naples Man Killed In Intersection Car Accident
 A recent intersection car accident in Naples claimed the life of a local man. According to a December 2022 report from Naples Daily News, the crash happened on Collier Boulevard, near Manatee Road. A pickup was traveling in the northbound lanes as it approached the intersection, where another pickup was sitting at a red light.
The first pickup truck driver failed to stop and ended up crashing into the back of the other vehicle. A passenger in the truck was pronounced dead at the scene, while both drivers involved were taken to local hospitals with serious personal injuries. The crash represented the 38th fatal accident on Collier County roads in 2022.
Unfortunately, car accidents, in general, are common throughout our area, and intersections are one of the most likely places for them to occur. Heavy traffic conditions and dangerous road conditions can make these crashes more likely to happen. Dangerous behaviors that increase the risk include:
Speeding and going too fast for conditions;
Aggressive driving, such as tailgating and failing to yield;
Distracted driving, such as talking on cell phones or texting;
Driving under the influence.
How To Reduce Your Intersection Car Accident Risks
According to the Federal Highway Administration (FHWA), more than 50 percent of all fatal and injury car accidents occur at or near intersections. Structural issues that impact intersection design and safety, such as the placement of traffic lights and turning lanes, can make these types of crashes more likely to occur. However, in most cases, reckless behavior on the part of one of the drivers involved is often to blame. Ways you can reduce the risks of intersection car accidents in Naples include:
Slow down when approaching intersections;
Pay attention and adhere to traffic signs and signals;
Never assume other drivers see you or will stop;
Be alert for traffic coming from opposite directions;
Do not speed up or otherwise attempt to get through the intersection when the light is changing from green to red;
Wait for lights to change and for traffic to come to a complete stop before entering an intersection.
Our Naples Car Accident Lawyer Helps Victims Get Compensation
If you or someone you love is a victim of an intersection crash in Naples, reach out to Cardinal Law, P.A. Our Naples car accident lawyer can help you get the compensation you need to recover from your injuries. To request a consultation, call or contact our office online today.
Sources:
naplesnews.com/story/news/local/2022/12/08/naples-man-dies-after-crash-red-light-troopers-say/69711374007/
highways.dot.gov/research/research-programs/safety/intersection-safety